Beautiful People of Himachal
By Pradipta Dutta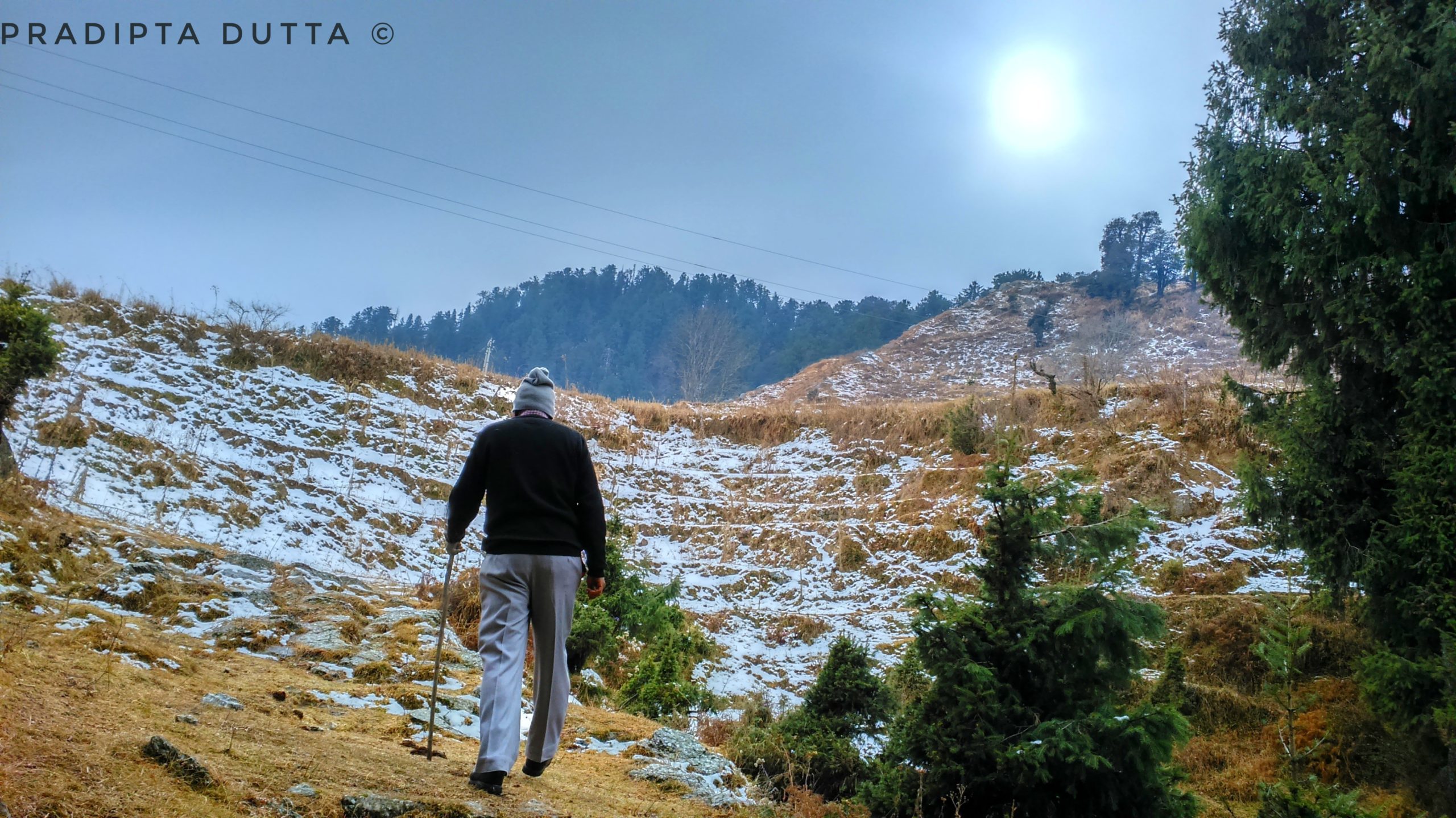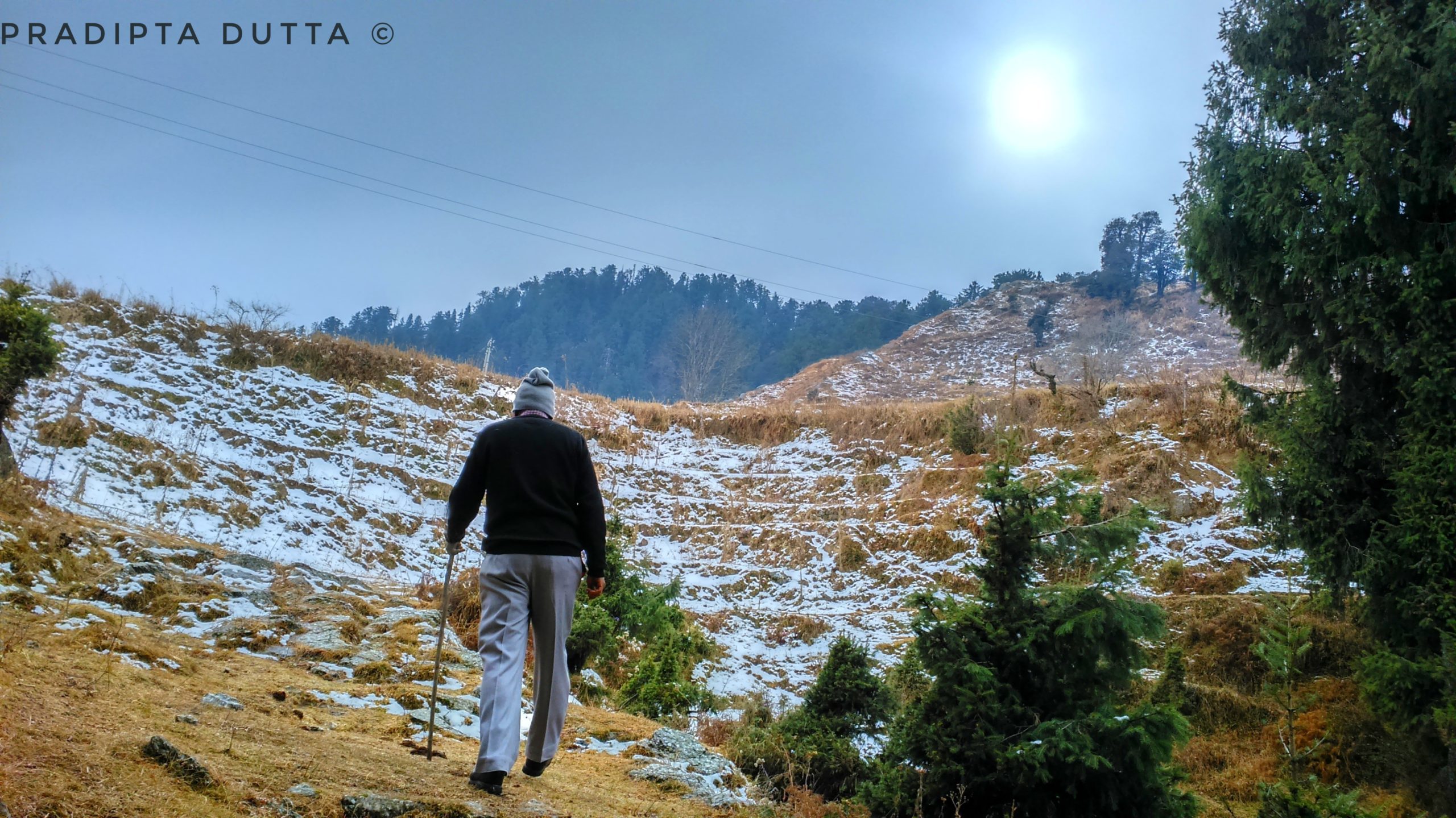 As travelers and especially if we are solo traveling, we are always uncertain about what we might be facing when we are traveling - so many different kinds of experiences and people, and if you are a woman solo traveler, it gets a bit more jittery because of all those warnings and stories you get to hear from the people you know.
I feel, that if it wasn't for the good-heartedness and honesty of the authentic Pahari people, my experience of traveling in Himachal would not have been as delightful and happy as it has been.
In Barot, I was met with by such a man, Uncle Paul who was the owner of my homestay, the Paul Homestay which was just off the Uhl River Bridge.
Uncle Paul was an authentic Pahari man who would walk around 40 km every day when there were no roads in Barot, back in the seventies.
When I was living in Barot, Uncle Paul would get up early at 5 a.m. and begin preparing breakfast for me - which would be creamy and delicious Alu Paranthas along with Chocolate Milk that I so lovingly savored. He was so selfless and motherly to me that I did not feel lonely at all.
For a traveler, the lands of Barot are a stark change, from when the bus leaves Ghatasni and begins its ascent towards Barot and it is very natural to feel melancholic. And yet all such feelings I'd had on the HRTC bus, melancholic and feeling out of place - vanished once I reached Paul Uncle's Homestay.
He provided me with a beautiful old Angheety (hot coals in a container) to keep the room warm, and I was amazed by how tidy he always kept his homestay and religiously did his evening pooja after getting a bath.
He was seventy years old but he readily agreed to accompany me on foot to explore Barot and the surrounding areas.
I really was not expecting so much of kindness from totally random strangers - after all, I was just a traveler, was it really necessary to come with me in that cold and chilly weather while it rained every other moment and snowed in the higher reaches of those mountains?
But such is the kindness and wholehearted love of Himachali people, they can never see you sad or in distress - they are so innocent and always willing to lend a helping hand.
When I was leaving Barot, Uncle made me some Carrot Kheer. I had told him the previous night that since I was leaving by the 6.30 bus, he did not have to make any breakfast for me, just a cuppa tea would do. But upon waking up, I was surprised to see him armed with Carrot Kheer and packed-up Parathas.
I laughed and told him there was no need to do that.
And he just smiled and said. "You have a long journey ahead of you. And so I prepared you sweet, if you start the journey eating this, you will have a good time, further ahead too."
He came to drop me at the bus stand, just like a Father does.
And as I sat on the bus, and left him behind, his eyes were moist. I still miss him very much. 
I have had so many experiences, of random acts of kindness and which renewed my faith in the goodness of humanity that still thrives in the lands of Himachal and in its Pahari people.
Once, I met Daadi. Daadi lived a meager life alone in that house of hers. My meeting with her was also a chance meeting.
She lived in Jaalan village and I was hiking higher up by myself, in my zeal to trek on snow. 
At the time I was so very thirsty and had forgotten bringing water with me.
And then suddenly, as I sat on a parapet breathing heavy, Daadi appeared.
I looked at her and we instantaneously smiled at each other.
I asked her if she could please give me some water because I was hiking and was really thirsty.
She told me I should be carrying water bottles because it was a long way and I would get very tired. But the problem was that she didn't keep plastic bottles in her home.
I said it was ok, she could just give me a glass of water and it would be more than enough.
But Daadi, she, actually fetched me two bottles of water from her neighborhood and along with that a glass of water to drink.
I was so touched, and as I drank water, she sat next to me and caressed my head with all her affection.
It was like finding my Grandmother again.
But this is how Himachali people are - they always surprise you with their kindness and go out of their way to help you, no matter who you are and where you come from - they are filled with the empathy to understand your situation and help you out, selflessly, not expecting anything in return.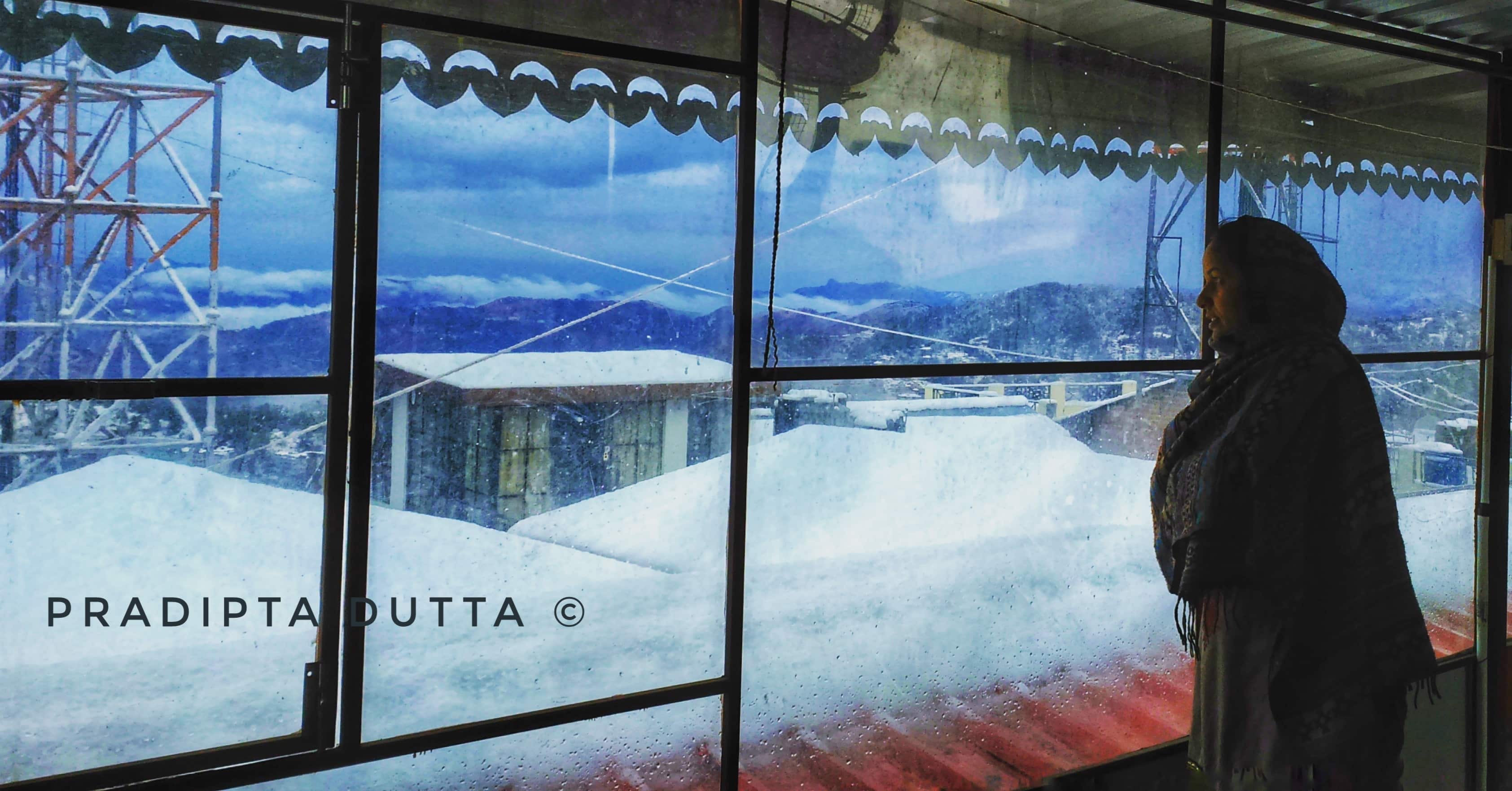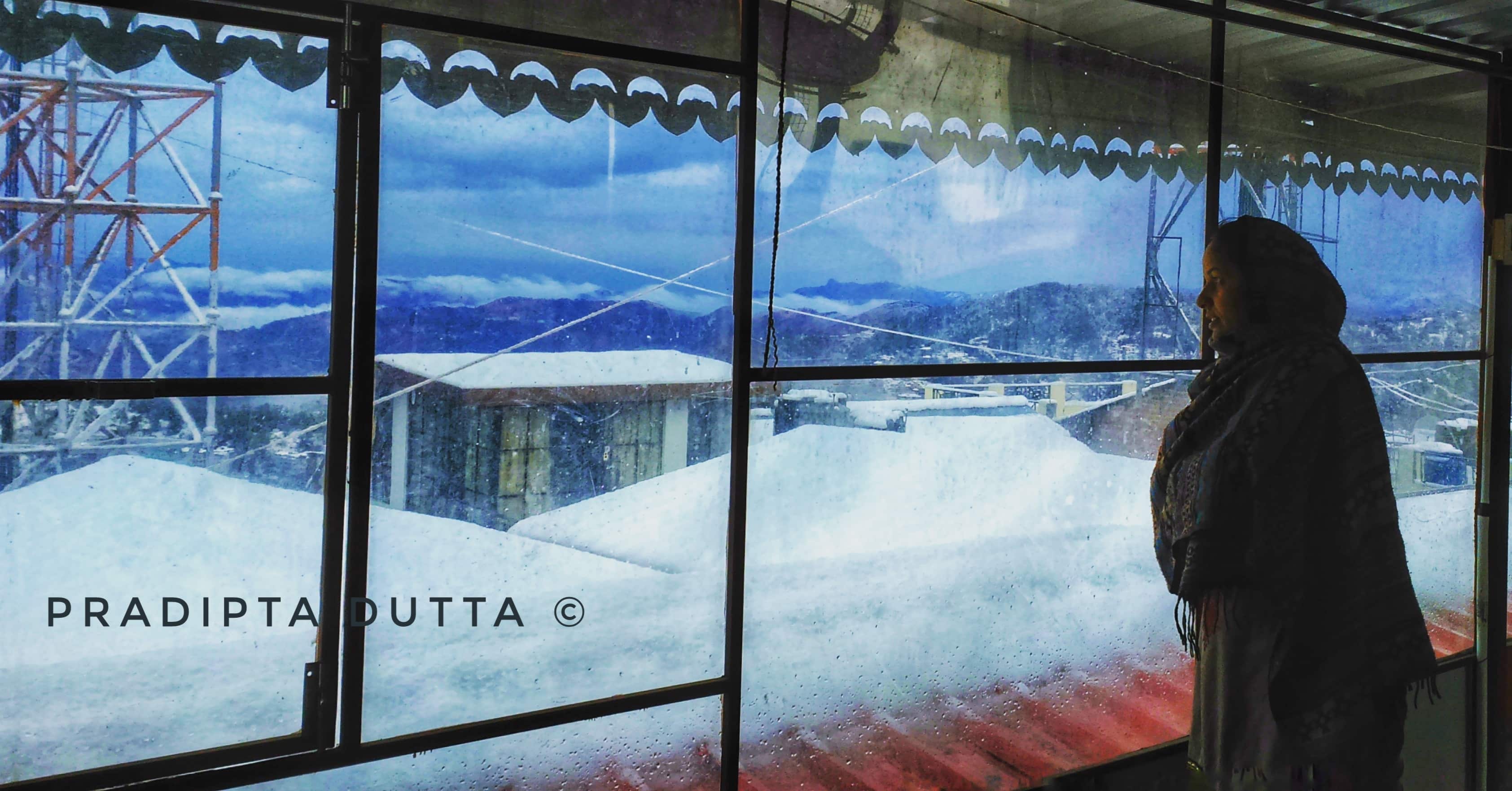 I still remember how Aunty always prepared food like my Mother - and served me hot Rajma Chawal as I sat on the floor near the Angheety, eating, and as there snow fell down, I felt warm and nourished. Shimla is a beautiful town - and has still managed to keep its old-worldly charm - it is something that has never been lost.
I was really not expecting to be tucked into the blanket every night, and being given the hot water bag to ease my period cramps - but then she knew how to take care of daughters when they're in pain.
She would sit next to me, as I would lay down and caress my forehead. There would be Frank Sinatra's tunes playing and I would stare at the snow falling outside my window.
"I feel at home," I told her.
"Maybe it is your Karma that led you here - maybe something from our past had been left behind and was supposed to be completed here - with me feeding you and taking care of you."
Is it really possible? I don't know.
I just know that I have always felt connected with the beautiful lands of Himachal and its Pahari people - they are an enigma beyond description.
Himachal's beauty will always remain incomplete without the authenticity of its Paharis, the people of the Gods - who leave no stones unturned when it comes to expressing their goodness with every other act they perform.
Death is just a cornerstone of life and not something to be fearful of, for the Pahari people. They are one of the most strong-willed and courageous people you will come across.
They are easy-going about life and do not expect much from the materialistic side of life- only that they live happily, comfortably and in health and make others happy, warm and comfortable - because the temperature drops down and we live with our unkempt broken hearts, hoping to see better days ahead - and hope is what Himachali people give us.
Glory be to the beautiful people of Himachal. Glory be to the Paharis.
Connect with the Author:
Pradipta Dutta