Top 6 offbeat treks in Himachal Pradesh to try after the coronavirus lockdown
The coronavirus lockdown has taken us by storm. With the virus spreading like wildfire, the pandemic had brought all activities to a halt. Being social beings by nature, we are now locked in the concrete walls of our homes, missing all that was outside. What used to be once regular activities like watching movies, going shopping, trying out new cafes and meeting friends all seem like a farfetched dream now. In these difficult times, we especially remember our fellow travellers for who cities and concrete walls can be nothing short of a nightmare. For those of us who dream of fresh air, blue skies, dense forests and the mountains as often as we breathe, the COVID lockdown has turned us all into birds trapped in cages.
What's not to forget, however, is there's light at the end of every tunnel. Like many other disasters the history of humankind has faced, this too shall pass and before long we will be able to face the bright sun again and trot in lush valleys where humans seldom visit. The only thing keeping us going is the soft mountain breeze that will caress our hair once we are able to do what we love the most- put on a pair of hiking boots with a bag on our backs and wander deep in the crevices of the Himalayas. So here is a list of our top 6 offbeat treks in Himachal Pradesh we are dying to try after the lockdown (and you should too!)
Thachi Valley Trek
Located in the Mandi district, the Thachi Valley Trek (3,000 m) is one of the best offbeat treks in India. This easy to moderate trek of 3 days offers splendid 360 degrees views of the Pir Panjal and Dhauladhar ranges of the mighty Himalayas. Apart from ancient temples and unmatchable mountain beauty, there's one thing that sets this trek apart from most others and that is the variety of plants and herbs found on this trek. Few of these include Madrosh, which is used for brewing tea and has immense immunity-boosting abilities. Guchi or yellow morel mushrooms are another delicacies found in this region. This mushroom is a rarity and only found in remote belts of the Himalayas. The villagers of Thachi have a special Guchi preparation that is a must-try!
2. Yulla Kanda Trek
The Yulla Kanda Trek falls in a remote and offbeat valley of Kinnaur district, known as Rora Valley. Yulla Kanda is a lake nestled deep amidst a stark contrast of tall, snow-capped mountains and lush, rolling meadows. In the middle of the lake, lies an ancient Krishna Temple, known to be the highest Krishna temple in the world at a whopping altitude of 3,895 meters above sea level! This Krishna temple supposedly dates back to the time of Mahabharata, made by the Pandavas during their exile. The festival of Janmashtami is celebrated with great fervour here, making it one of the best offbeat treks in Himachal Pradesh.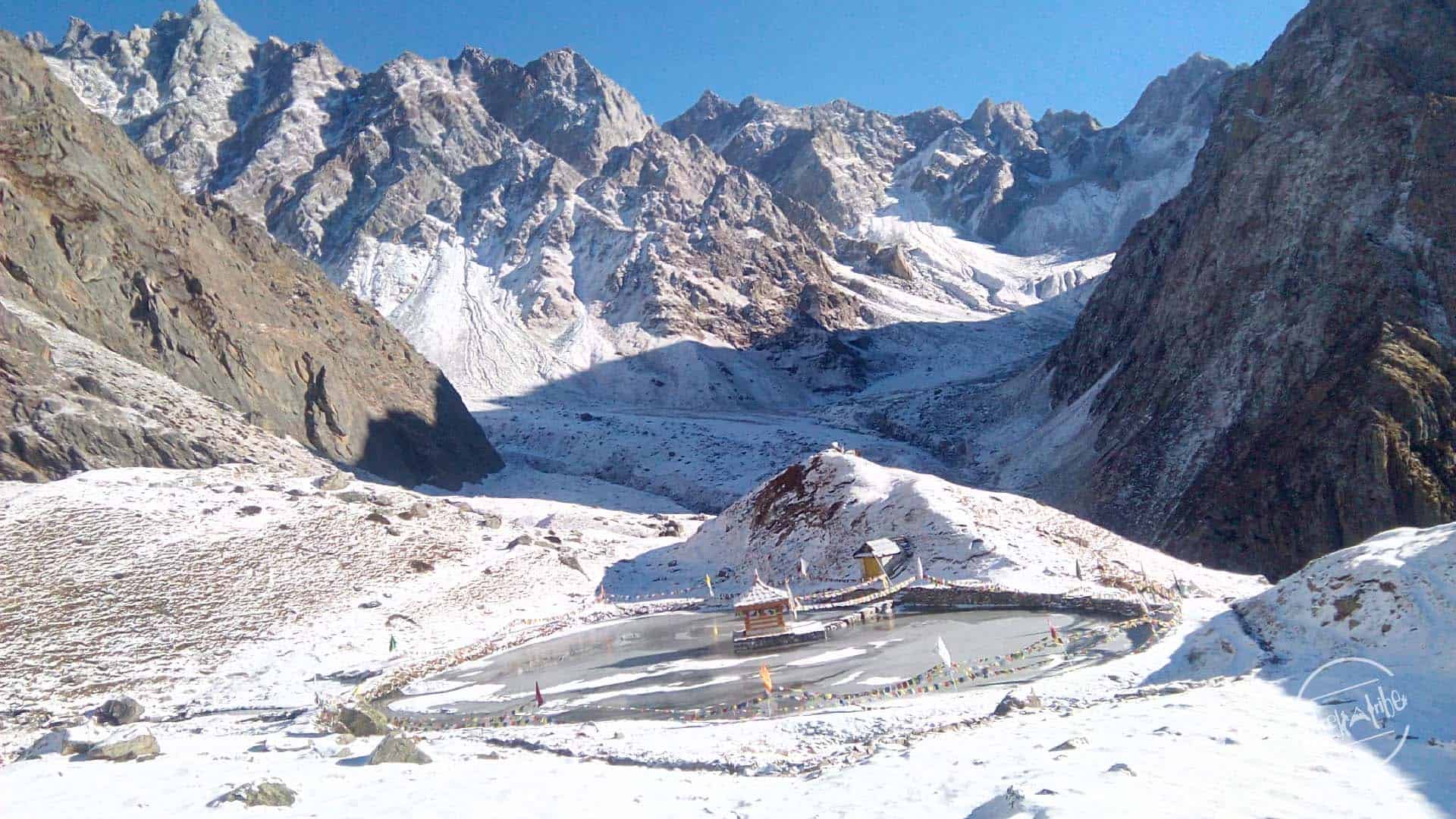 Rasol is a village in the Parvati Valley of Kullu District known to many, thanks to its close proximity to popular villages like Kasol and Chalal. A short trek of 5 kilometres from Chalal takes you to Rasol where one can enjoy the peace and serenity that Parvati Valley brings. But not many people know of the trail that goes further up from this village leading to the mesmerising Rasol Pass (3,200 m). This pass separates Malana Valley from Parvati Valley and offers a magnificent view of the mighty Parvati valley and the mountain ranges. So, if you're looking for a thrilling adventure once the coronavirus lockdown is over, we recommend heading up to Rasol Pass ASAP!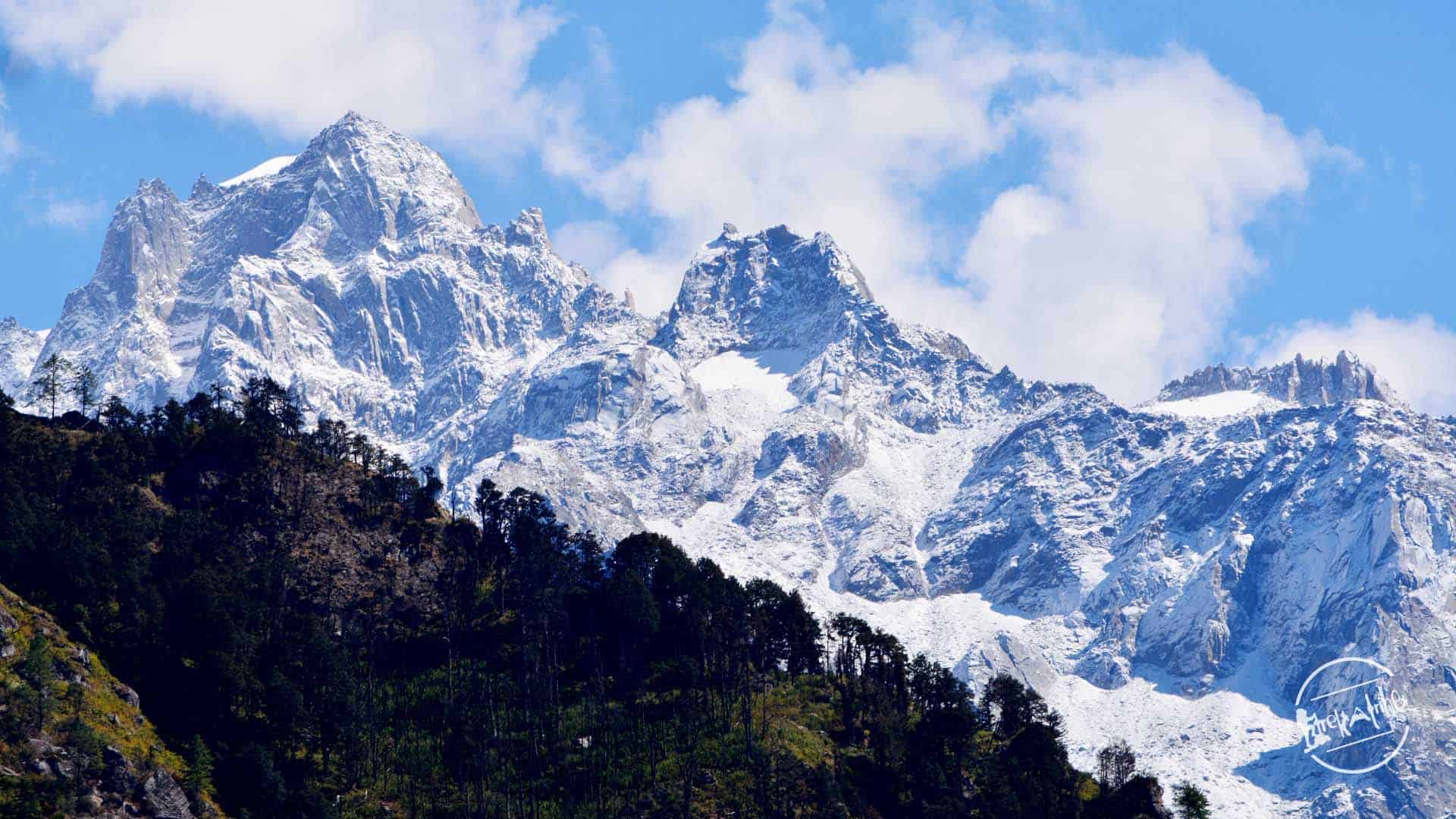 4. Chandratal Lake Trek
Chandratal is a beloved, mystical lake tucked away deep in the barren mountains of Spiti Valley. Flanked by the mighty Chandra-Bhaga (CB) mountain range on one side, this lake has a number of folk tales associated with it ranging from magical fairies to the tales of Mahabharata. Though many visit this lake by road, very few know of the short but arduous trekking trail that leads to this enchanting lake. Starting from Kunzum Pass, this trail is 8 kilometres long but its high altitude of 4,300 meters tests even the most experienced trekkers. This is one trek that should be on every adventure lover and limit pusher's list!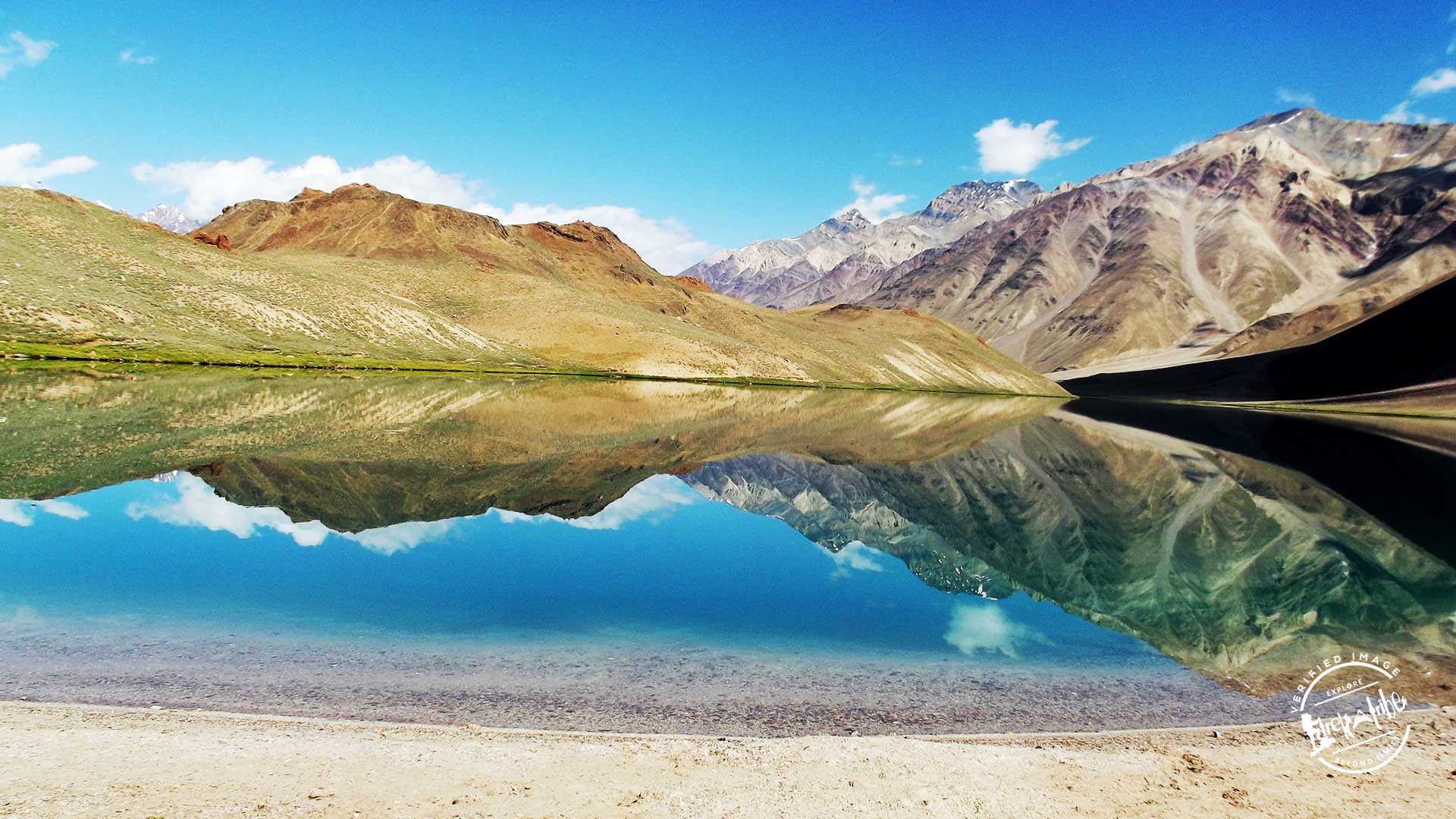 5. Churdhar Peak Trek
Churdhar Peak (3,650 m) is located in the lesser-known Sirmaur district of Himachal Pradesh. Churdhar, also known as Chur Chandani, literally means "mountain dressed in the moonlight". The views of Churdhar on a full moon night are supposed to be marvellous, while the stargazing opportunities here on a new moon night are no less. Churdhar Peak is the highest in Sirmaur district, as well as the outer Himalayas. This fascinating trek is one of the first places that we are waiting to visit, once the coronavirus lockdown is over!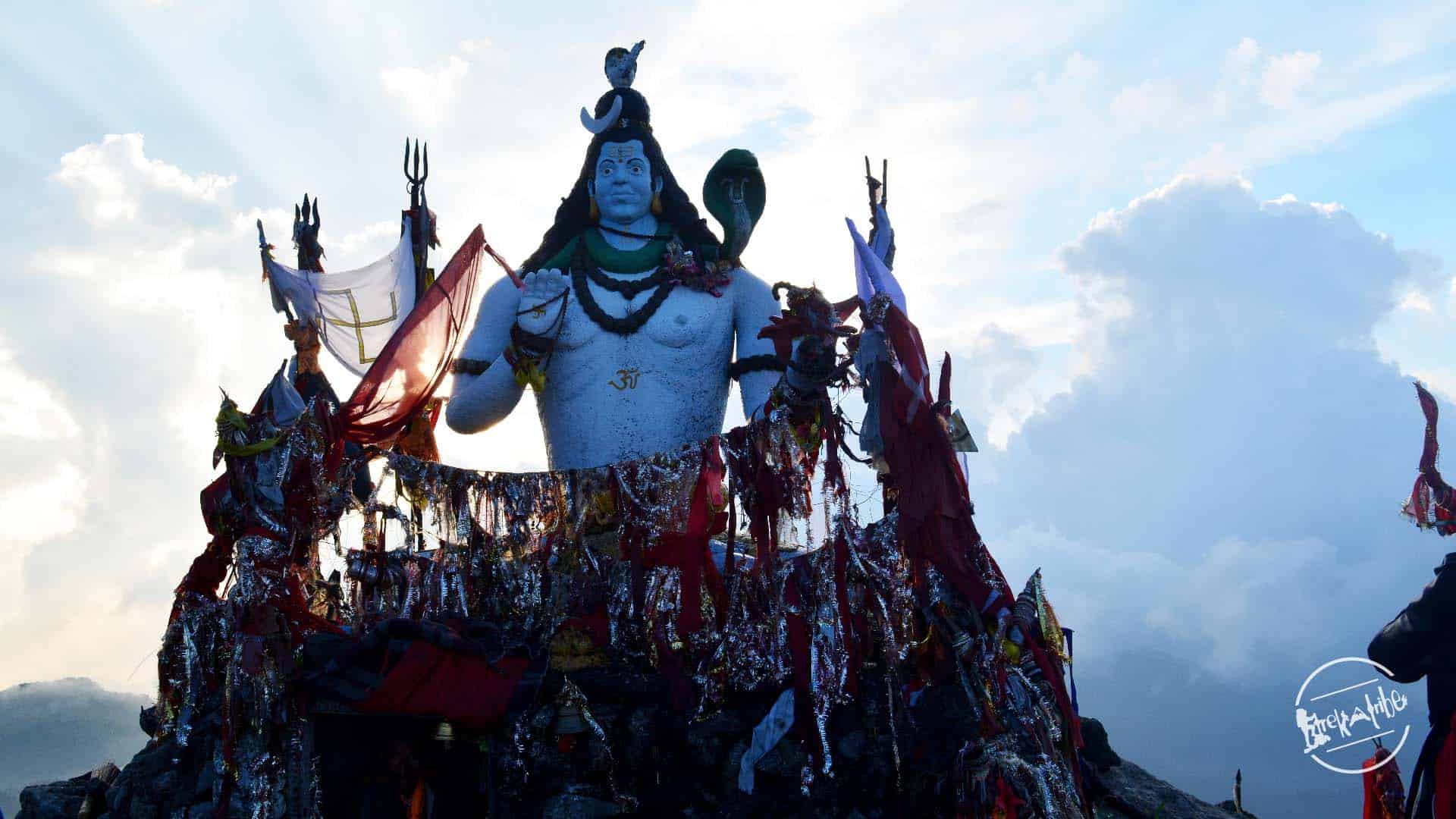 6. Dev Roopa Trek
Most know of Parvati Valley only by a few names associated with it like Kasol, Tosh, Malana, Pulga etc. But what many don't know of is the marvellous trek of Waichin Valley that sits right beside the Malana mountain. A short trek of 5 kilometres through trails laden with rhododendron trees take you to Waichin Valley and a few days trek beyond this tiny hamlet lies the mystical meadows of Dev Roopa (4,100 m). Situated right at the foot of the majestic Tiger Hill, Dev Roopa offers natural beauty unlike anywhere else. With wild horses grazing on its rich green grasslands, this unfrequented trek will leave you absolutely speechless, and that's what makes it one of the most offbeat treks in Himachal Pradesh!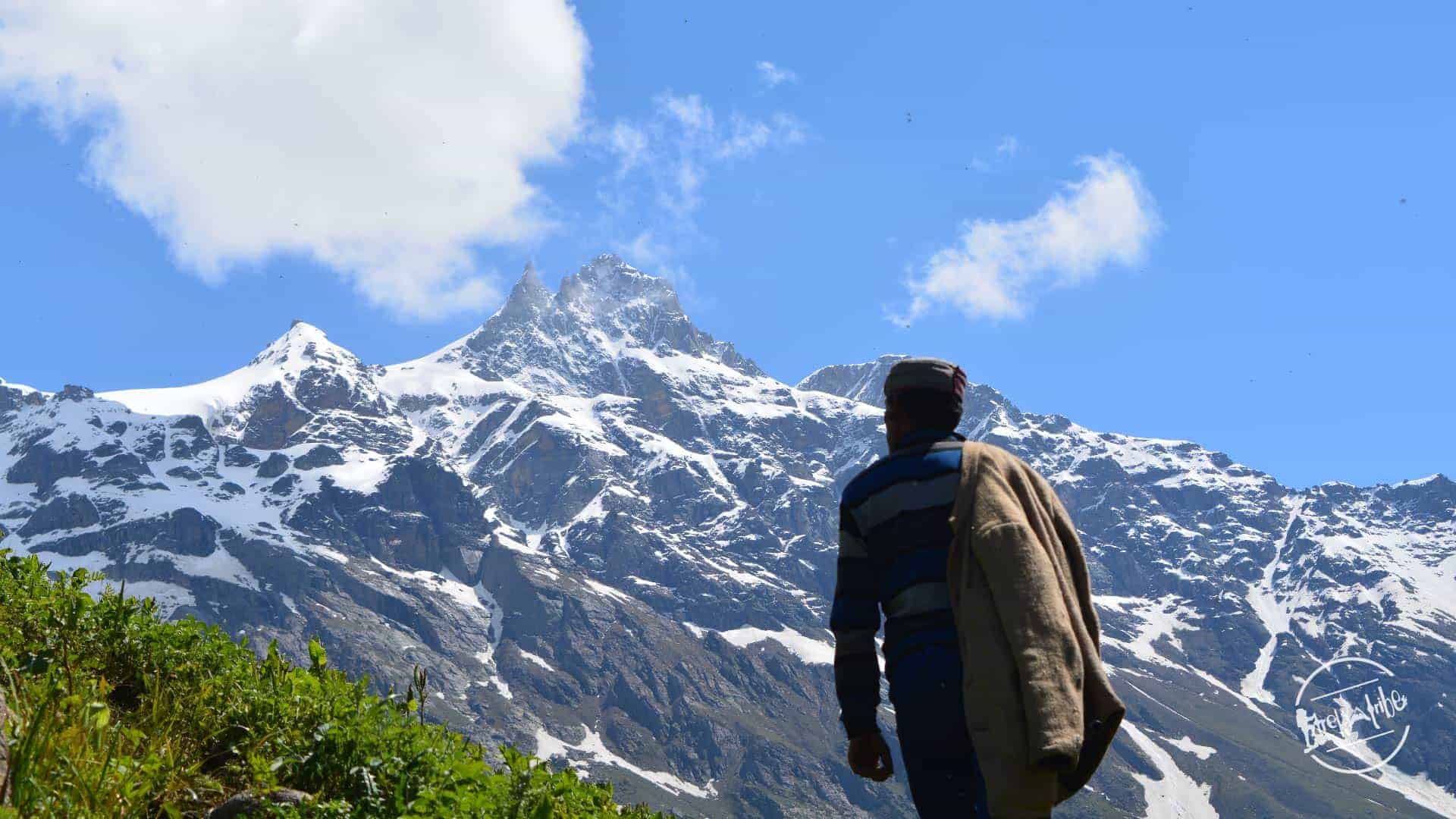 While the thirst to get lost in the mountains is at its peak now more than ever, it is important to remember to stay at home. As daunting a task as it may be for us bitten by the travel bug, it is undoubtedly the need of the hour to help fight this nightmare of a situation. So let's daydream and plan about our upcoming treks after the coronavirus lockdown while staying at home and being patient and responsible citizens!
Connect with the Author:
Avantika Chaturvedi