Top 6 Trails For A Beginner Trekker
By Avantika Chaturvedi
As the trekking scene in India is growing, so is the curiosity in minds young and old alike about how to go about their first trek. After all, who wouldn't want to spend some time tucked away in the
heart of Mother Nature herself, camp in the wilderness and rejuvenate after a tiring week or month or year at school/ college/ work! While there are so many trails in the Himalayas itself that it would be an impending task to start counting them, as a first time or beginner trek, most of these remain inaccessible due to their difficulty level owing to long distances, high altitudes, difficult terrain requiring specific skills etc. But fret not, for there are just ample treks that a beginner can take up with little training.
1. Serolsar Lake, Kullu
Let's start with the easiest of them all, yeah? This small lake tucked away somewhere in the meadows of Seraj Valley in the Kullu District of Himachal Pradesh, near Jalori Pass is perhaps as easy
a trek as you'll ever find! With a distance of some 5 kilometres, this is more of a jungle walk than a trek with the gentle slopes leading you up and down towards a massive clearing, home to the holy Serolsar Lake. Located at an altitude of 3,100 meters above sea level, this trek is best combined with a short trip to Tirthan Valley and Jibhi for the ultimate experience!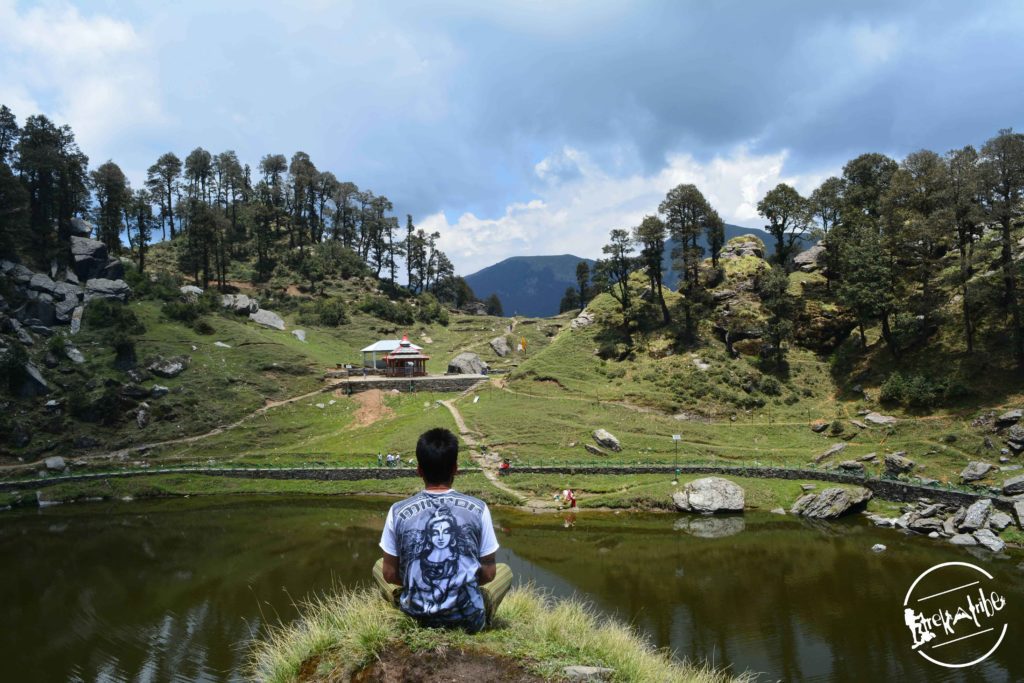 Surrounded by a thick forest cover, legend has it that this lake is associated with the Buddhi Nagin Devi, the goddess of snakes and ghee. A small temple of the goddess is also located right by the lake. Camping is prohibited in the area surrounding the lake because it is considered to be sacred land. However, if you walk about 500 meters further, you will land up at a massive campsite with a few dhabas that provide basic food and camping facilities.
2. Parashar Lake, Mandi
Parashar Lake is perhaps one of the most mysterious and popular lakes of Himachal Pradesh. Owing to its close proximity to Delhi, it is also one of the most visited lakes of all time! The trek for this lake starts from Bagi village in the Mandi district and is a total of about 7 kilometres till the top. The trail takes you through a variety of landscapes including walking by a riverbank, crossing small streams, trailing through dens jungles and finally opening out to lush meadows surrounded by the mesmerising Pir Panjal Ranges!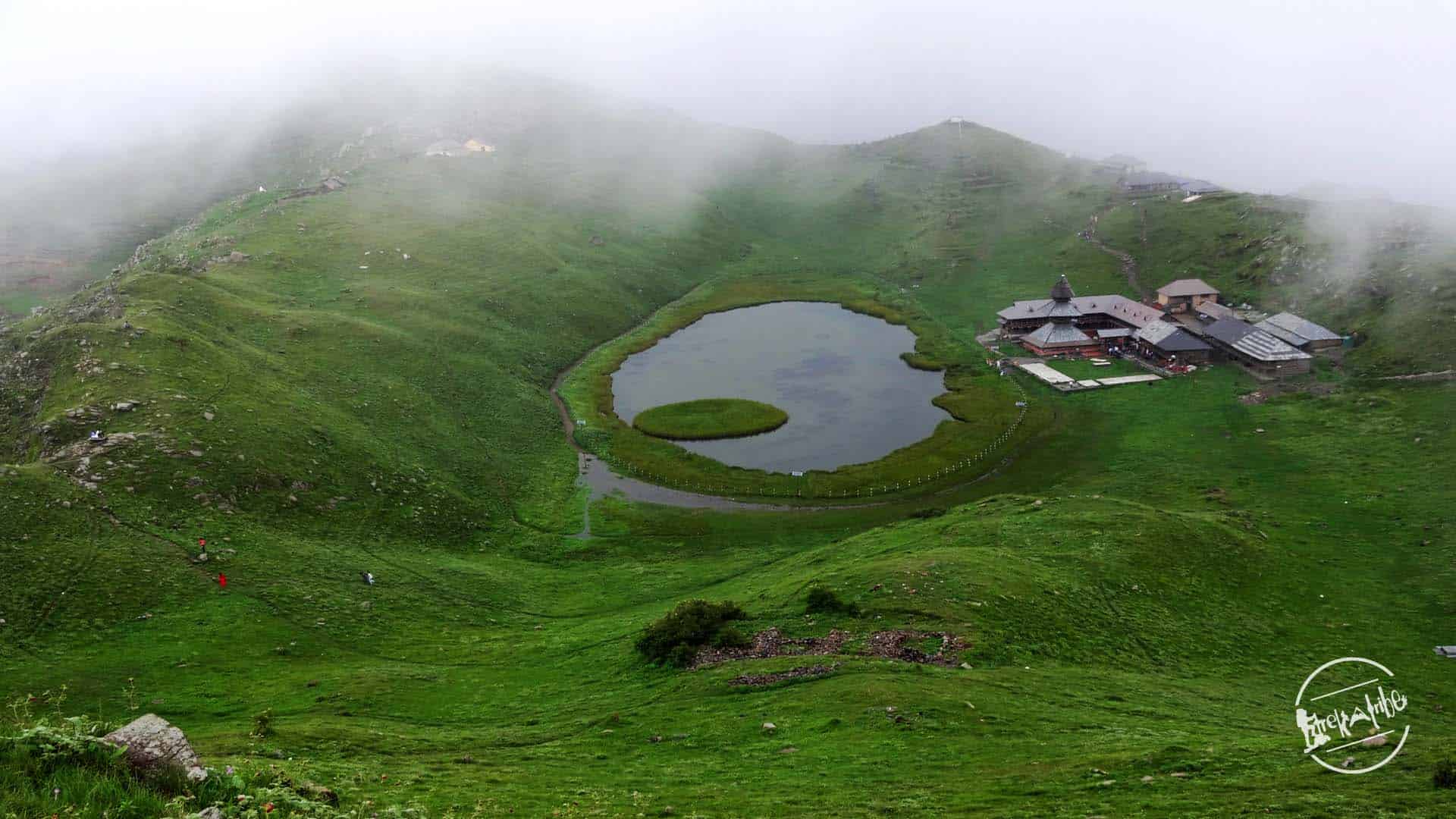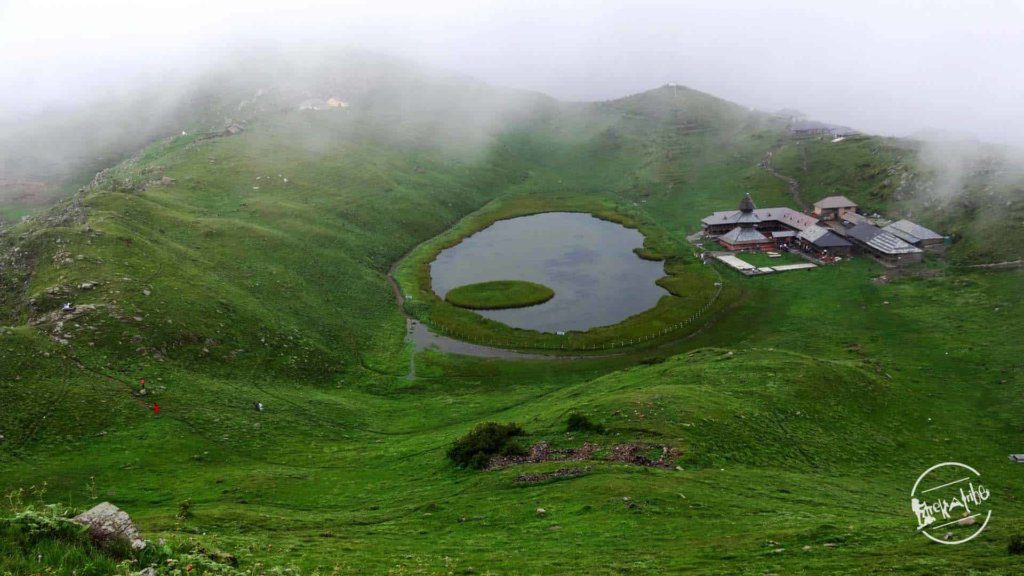 Located at a height of 2,730 meters, legend has it that once the Kurukshetra or the Mahabharata War ended, the five Pandava brothers were returning with Lord Kamrunag when they chanced upon a beautiful scenery. Lord Kamrunag was so enchanted that he decided to stay here forever and so Bheema, the strongest of the brothers rammed his elbow on the land which created a dent on the Earth's surface, which then got filled up with water. Later, Sage Parashar is said to have meditated here and so the lake got its name, and the Parashar Rishi Temple is situated right beside it.
3. Triund, Dharamshala
Dharamshala, located in the Kangra District of Himachal Pradesh is known for the number of trails it provides for trekkers of all levels and experiences- ranging from beginner to advanced. It is no surprise then the very popular beginner's trek, Triund, is also located in this very region. Starting from the Gallu Devi Temple near McLeod Ganj, the trek can also be undertaken from Dharamkot which is supposed to be a shorter but a tad bit challenging route. Triund was, in fact, the author's first trek too!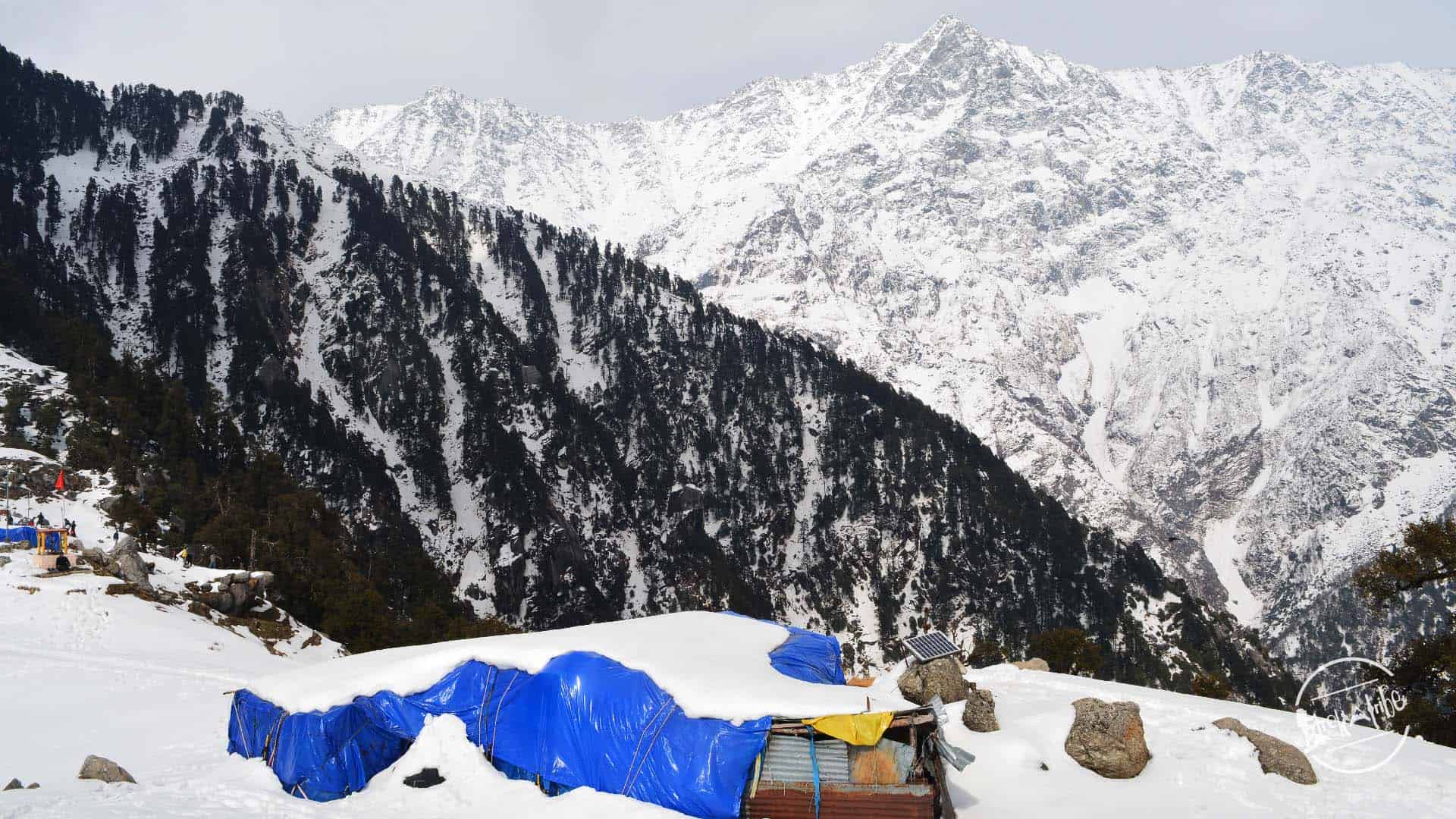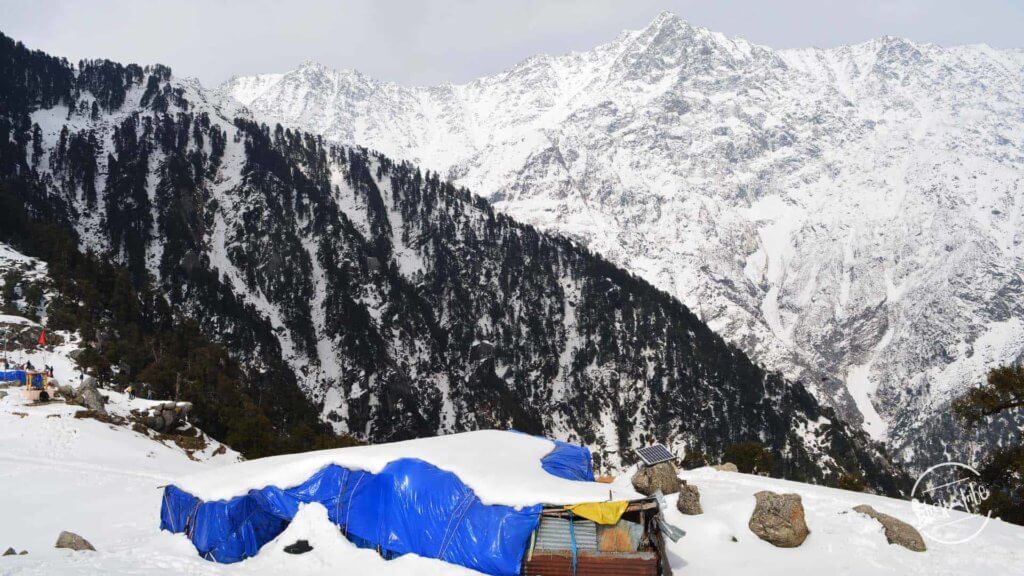 Covering a distance of about 9 kilometres, Triund take you up to a height of 2,828 meters above sea level. Located right at the foot of the Dhauladhar Ranges, the stunning Lower Dhauladhars can be seen easily from the ridge, featuring the beloved Mun Peak, highest of the Lower Dhauladhar. As of today, the administration has closed all camping and staying facilities due to plastic pollution and degradation of the soil, and therefore, one must return downhill for the night.
4. Kheerganga, Kullu
Yet another very popular trek amongst beginner trekkers, Kheerganga is located in the Parvati Valley of the Kullu District and is known for its natural hot water sulphur spring located at the top. The trek starts from the small village of Barshaini and covers a distance of 11 kilometres. Located at a height of 2,960 meters above sea level, the Kheerganga spring is a sacred site where Lord Shiva is said to have meditated for 3,000 years. Apart from the mesmerising hot springs, the Kheerganga also offers the Rudranag Waterfall, and the little hamlet called Naktan to satiate the nature lover in you! To add on to your adventure, you can go café hopping in Kasol or stay at a peaceful homestay in Tosh.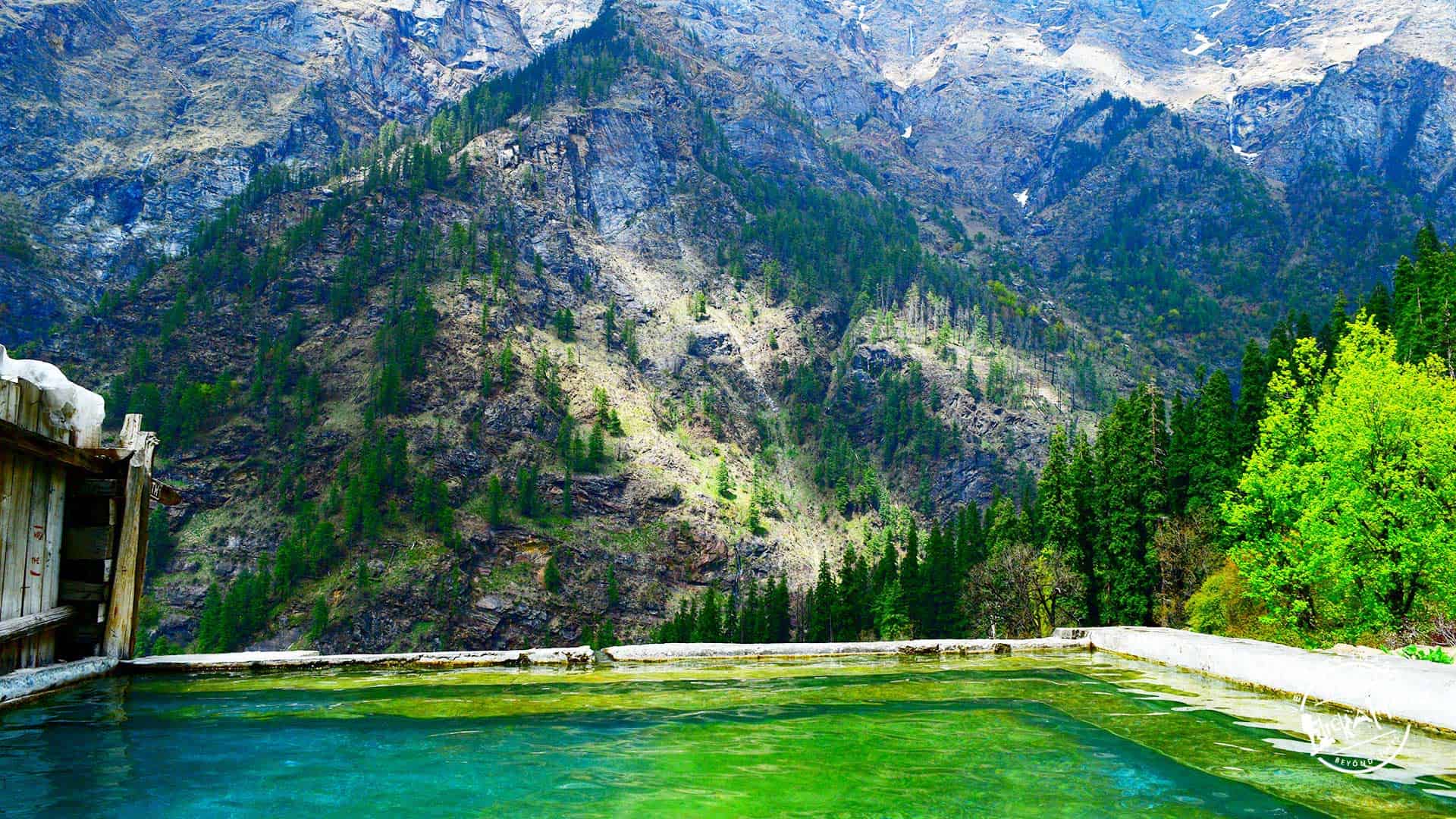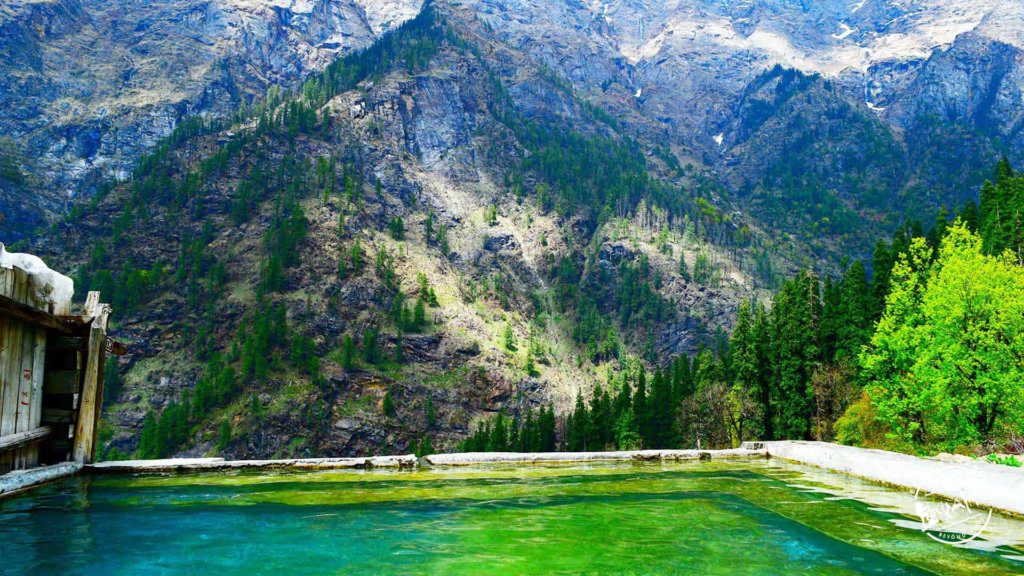 5. Chandrashila and Deoriatal, Rudraprayag
Located in the Rudraprayag district of Uttarakhand, the Chandrashila trek is often known to provide "too much for too little effort"! The starting point of this trek is the small village of Sari, and the summit lies just 3.5 kilometres away on a well laid out trail. Perhaps the best beginner's trek in India, the trek to Chandrashila is known for the Tungnath Temple, the highest Lord Shiva temple in the world located at 4,000 meters! From the summit, one can see a mesmerising 180 degrees view of the Garhwal Himalayan Range including peaks like Nanda Devi, Mount Trisul, Bandapunch, Kedar Peak and Chaukhamba Massif.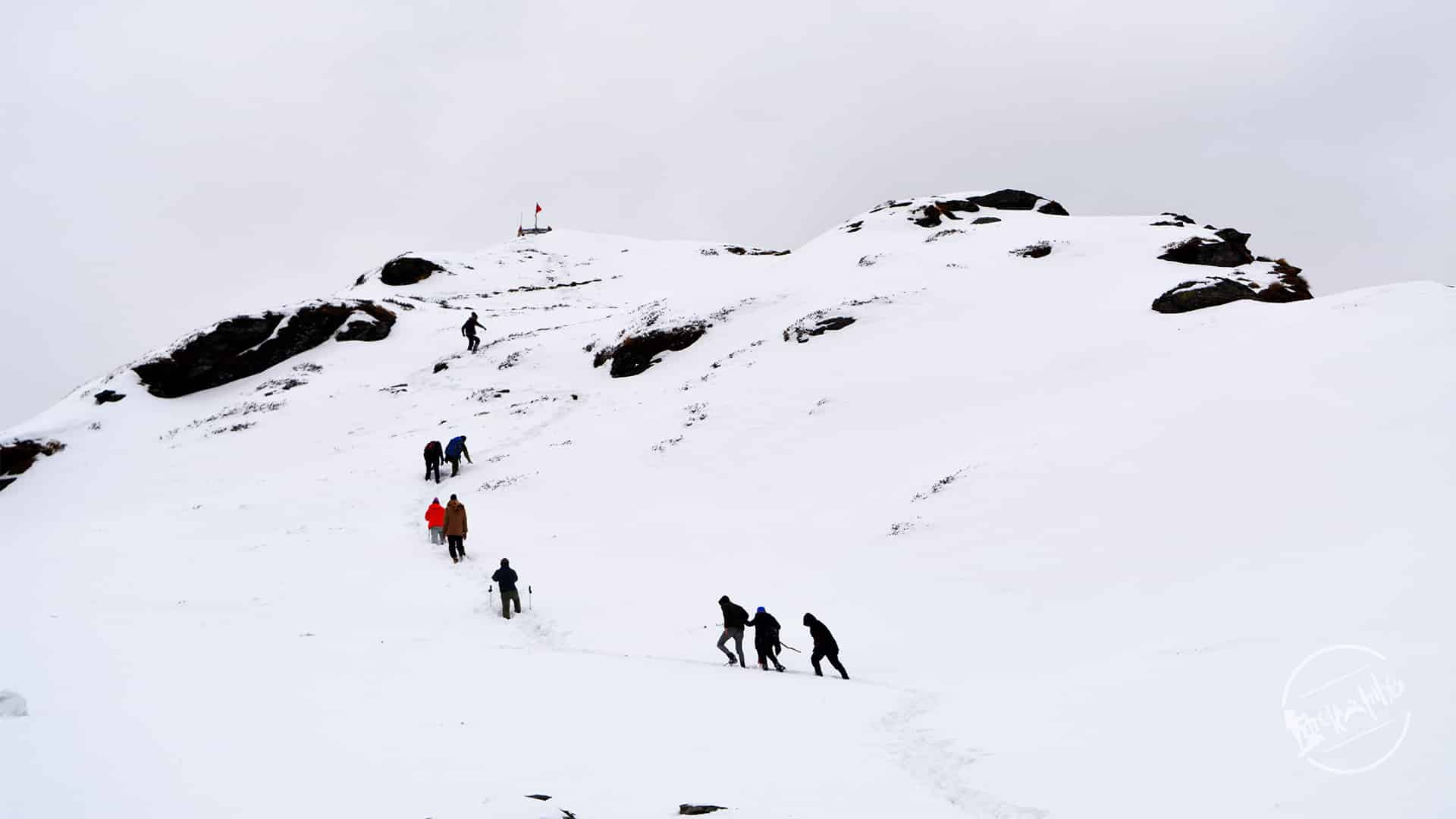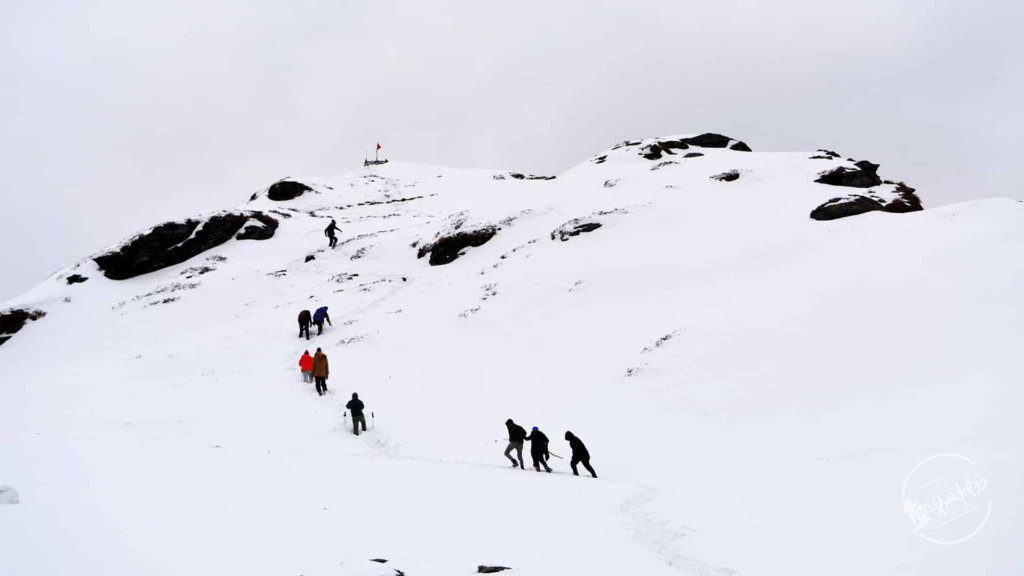 Deoriatal or Devariya Tal is a lake located some 3 kilometres from the Sari on a very easy trail and is best known for the magnificent reflection of the Chaukhamba Massif in the crystal blue lake! These two treks, when combined prove to be the best Himalayan adventure a first-time trekker could ask for!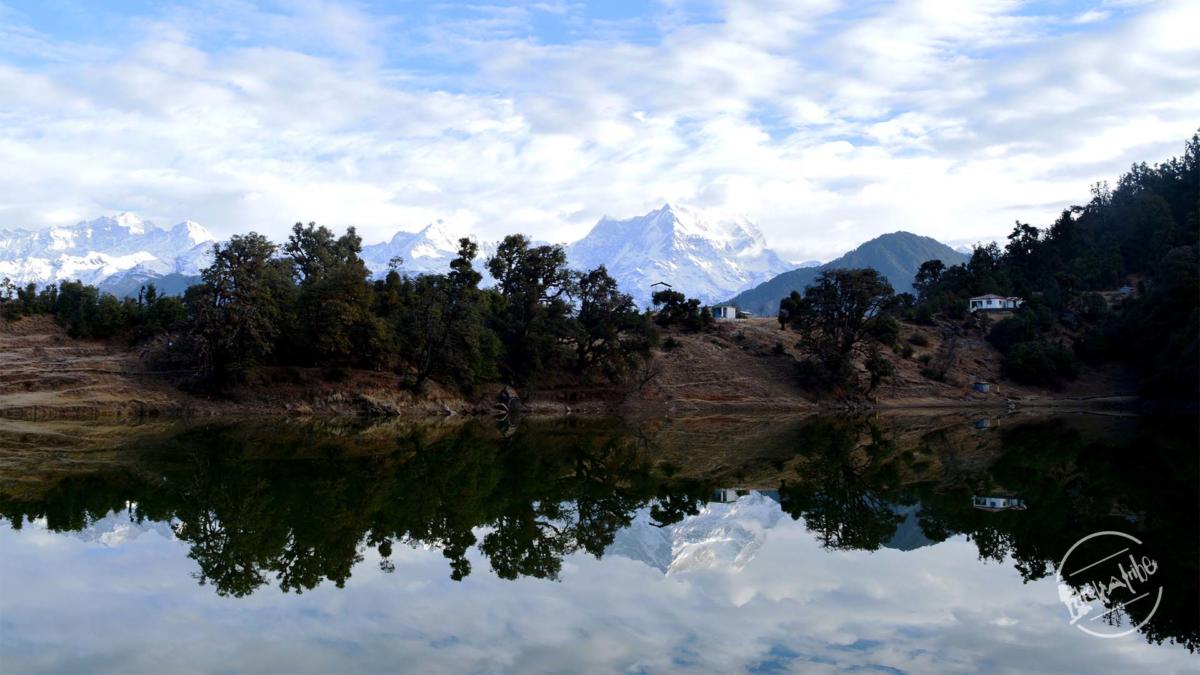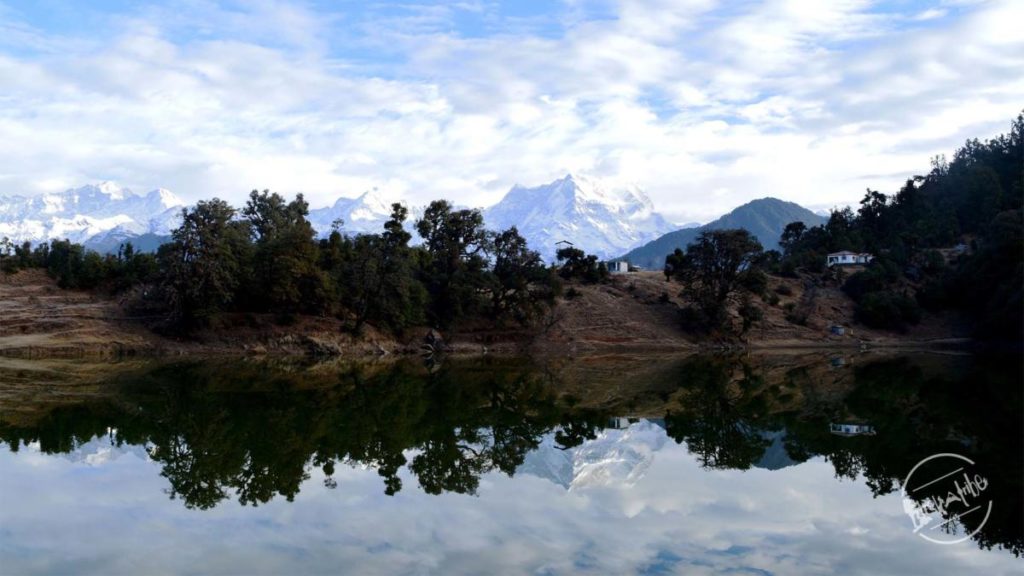 6. Valley of Flowers, Chamoli
Located in the Chamoli district of Uttarakhand, Valley of Flowers is one of the most popular destinations in the Indian Himalayas. During the months of July to September after monsoons, over
520 species of flowers bloom in this valley, making it as colourful a sight as you will ever behold! Apart of the Nanda Devi Biosphere Reserve, the Valley of Flowers is located at an altitude of 3,368
meters above sea level. The valley is 8 kilometres long and 2 kilometres wide and is located in the Bhyundar Valley. The starting point of this trek is a small hamlet known as Ghangaria, and the trek itself is more of a walk and very easy to tread on.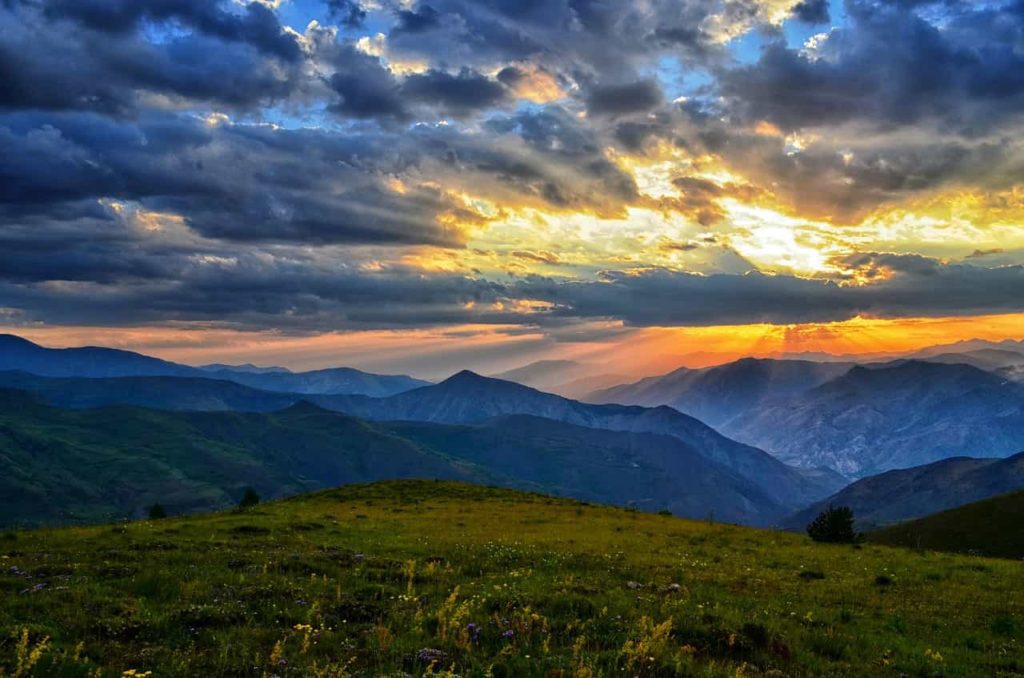 If you have more time and strength, do give the mesmerising Humkund Sahib trek a shot. Though this trek can be a challenge for some, this crystal blue glacial lake dedicated to the 10 th Sikh guru, Guru Gobind Singh, will absolutely be worth the effort. Surrounded by seven magical high peaks of the Garhwal Himalayan Range, this trek starts from Ghangaria and covers a distance of 7 kilometres and is located at an elevation of 4,329 meters above sea level.
Connect with the Author:
Avantika Chaturvedi