Top 7 Beginner Snow Treks for this Winter
By Avantika Chaturvedi
For trekking enthusiasts and regular trekkers, winters never cease. Trekkers go through an entire year of spending day after day in such extremely high altitudes and inhospitable weather conditions which ultimately translate to an entire year of several layers of warm clothes and several cups of piping hot chai to keep the body and soul alive. While the rest of the world would be battling the sweltering heat that engulfs lower altitudes, trekkers would end up wandering in lush mountains with verdant sceneries and a cool, pleasant climate.
Winters, however, still hold a special place in the heart of trekkers. That feeling of the first snow dusting their shoulders, of waking up in the tent to find a white blanket outside, of constantly battling frostbite and frozen water, that is what real winters feel like! The climate may be favourable across the year, but the real adventure only begins when the green leaves the trees and the brown naked structures stand tall in contrast to the peaceful white all around.
If you have never experienced this feeling of walking miles in fresh knee-deep powdery snow, then you haven't experienced the real thrill of trekking yet. Let's explore these 7 beginner snow treks that are most popular during the winter season and accessible when most routes shut due to formidable weather conditions.
Parashar Lake
Parashar Lake is situated deep amidst the Pir Panjal Ranges of Mandi in Himachal Pradesh. This holy lake is of extreme religious importance and people from all around come to pray at the Parashar Rishi temple situated right next to the lake. The mysterious floating island in the middle of the lake that is said to move without any pattern or scientific reason, is another point of interest for tourists here.
But the entire place turns into a magical wonderland when winters come. With a saturated blue sky above and a thick blanket of white below, the short hillocks surrounding the lake turn into a snow slide, making the trek extremely rewarding and fun. Huddled by a bonfire at night with a million stars glistening above, this is truly what heaven feels like!
Trekatribe Upcoming Trip Dates-
20-22 December, 2019
28 February- 1 March, 2020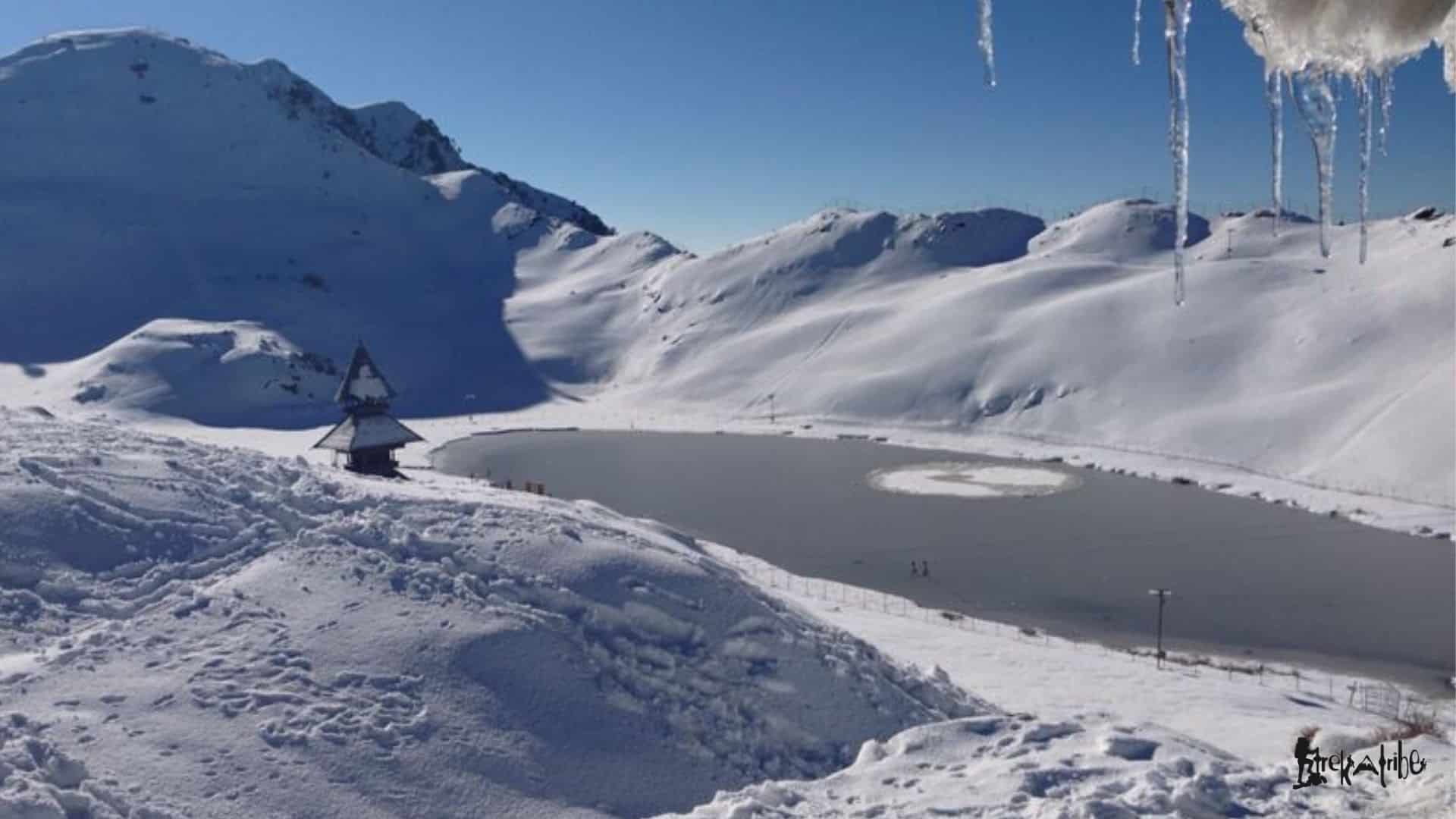 Rashol Village
Rashol is a small remote town located in Parvati Valley. Home to some 70 houses, it is a popular trek for those visiting Kasol. The trek starts from Chalal and on usual circumstances takes about 4 to 5 hours to complete but with a thick cover of snow, this trek turns into a challenging yet fun adventure. From Rashol, one can see layers of beautiful snow laden mountains changing colours in the distant light. The sunsets here are so colourful and spectacular here that you won't want to leave!
Trekatribe Upcoming Trip Dates-
13-15 December, 2019
21-23 February, 2020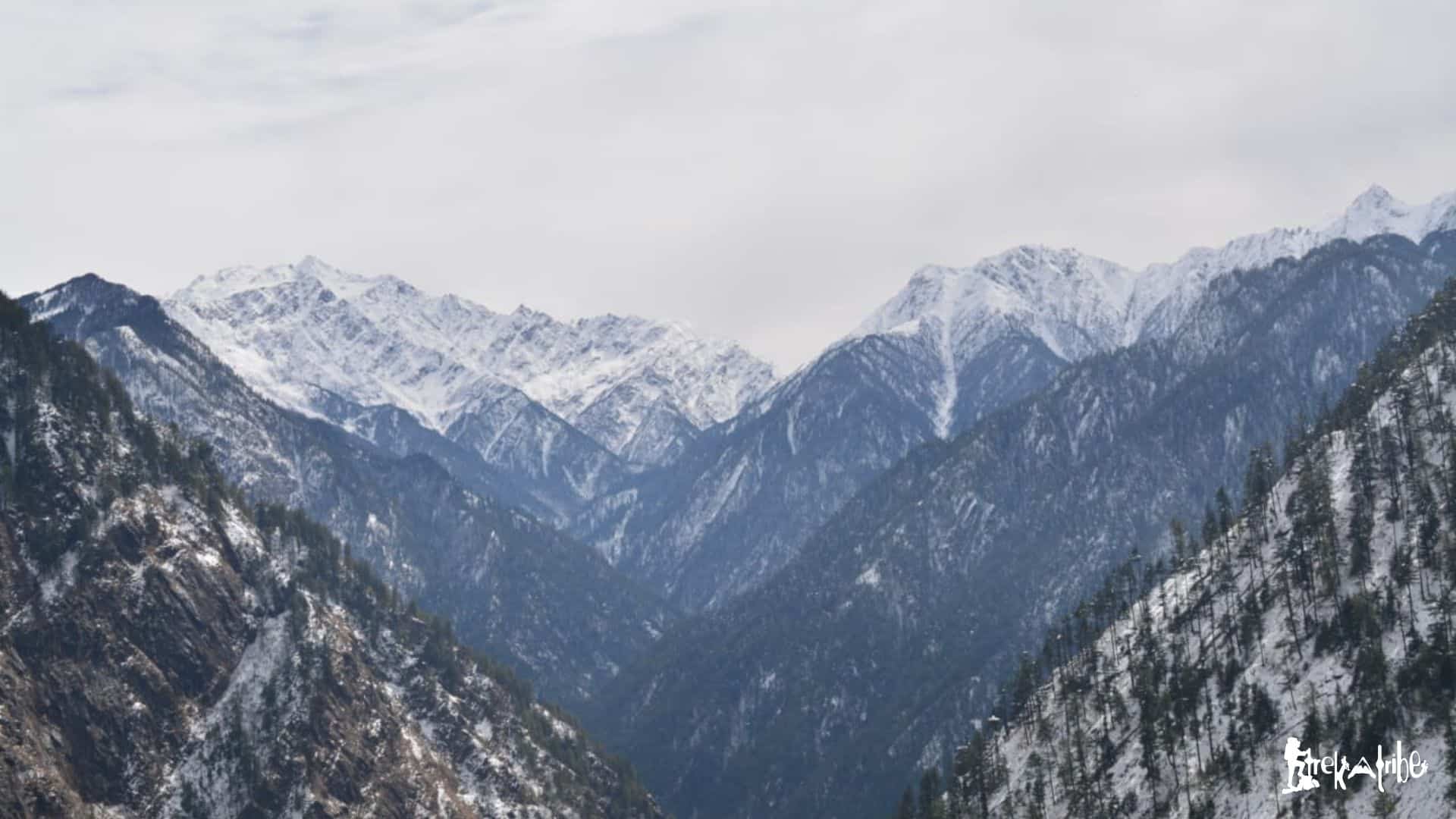 Jalori Pass & Serolsar Lake Trek
This lake is situated near Jalori Pass connecting the Kullu and Tirthan Valleys of Himachal Pradesh. This is usually a very easy and short hike of around 2 hours but with snow, the entire landscape changes with the surrounding forests all bare and covered in white. The lake also has a temple right next to it dedicated to Mata Budhi Nagin, The greenish semi frozen waters of the lake make for a heavenly setup that will always be engrained in your memories for years to come!
Trekatribe Upcoming Trip Dates-
6-8 December, 2019
21-23 February, 2020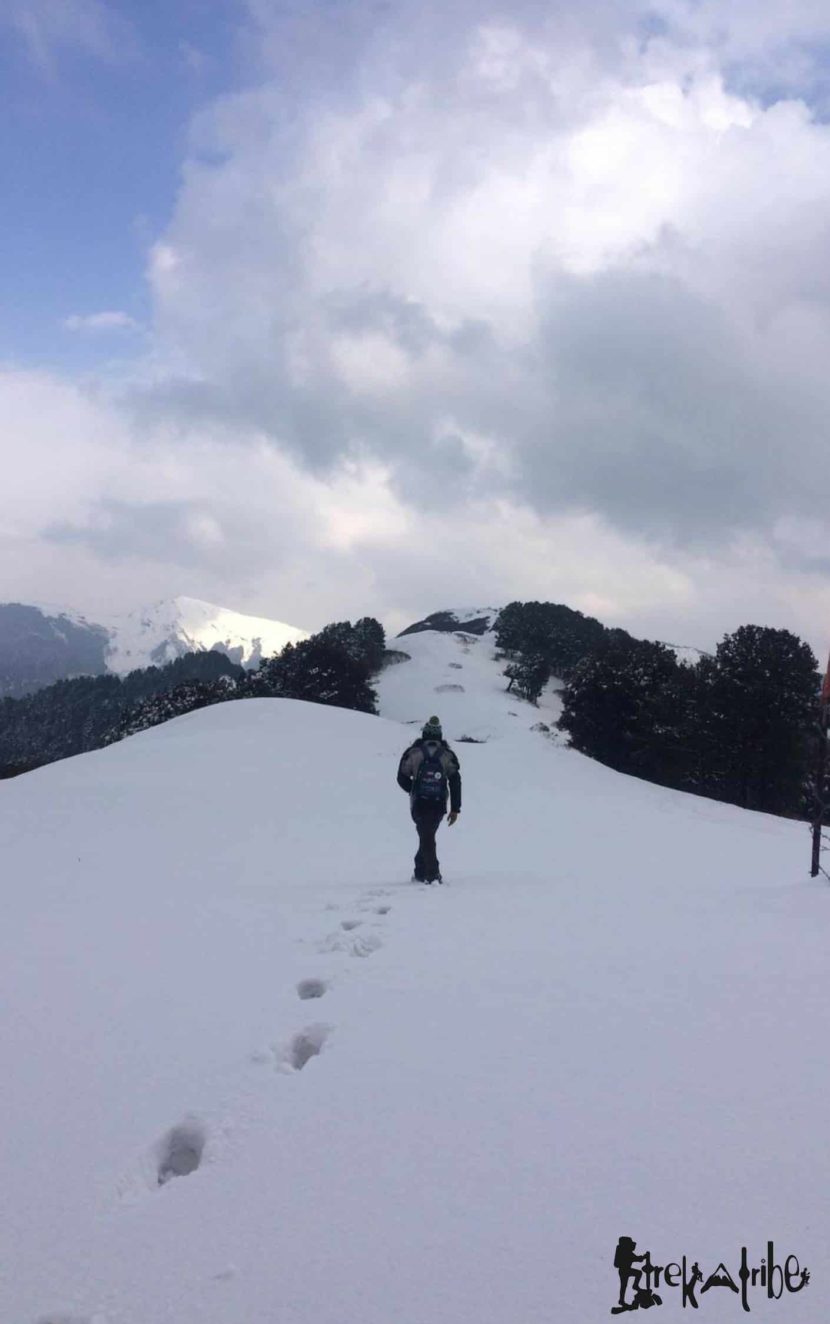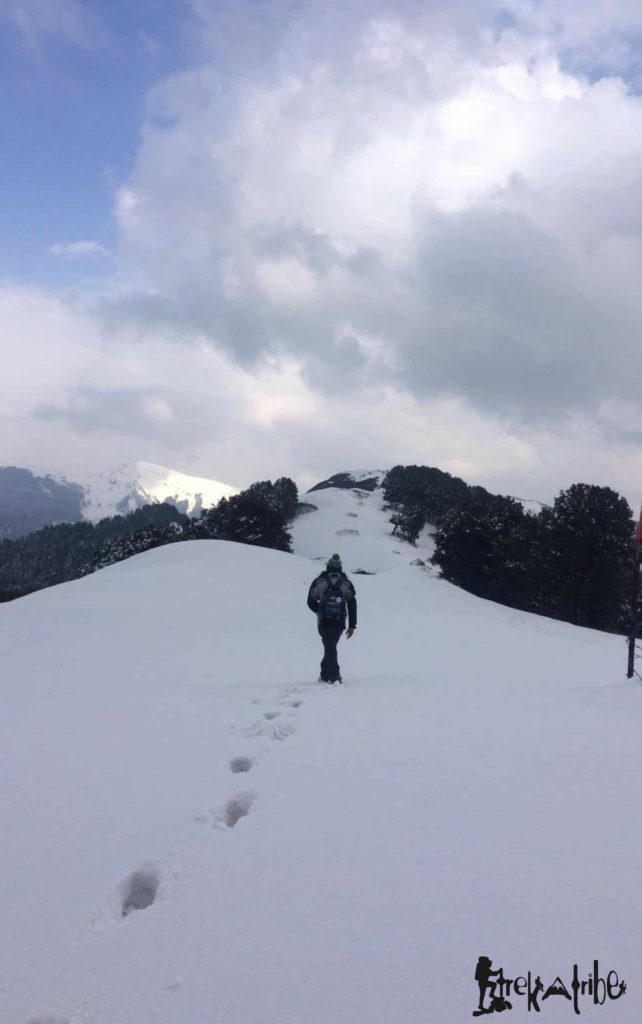 Grahan Village
Grahan Village is a quaint little hamlet in Parvati Valley situated high up in the mountains from Kasol. Known for its special variety of honey, this village is the only one that shares a similar language with the people of Malana and the only village into which the villagers of Malana are allowed to be married. With such a rich cultural and ecological significance, this village becomes something straight out of a fairy tale in the winter months. With frozen waterfalls on the way, and thick apple orchards covered in white, Grahan is truly a trekker's haven, and a winter lover's paradise!
Trekatribe Upcoming Trip Dates-
6-8 December, 2019
28 February- 1 March, 2020
Tosh Valley
Some 3 to 4 years back Tosh used to be an offbeat heaven where noisy tourists hadn't yet reached and turned it into more of a town than a quiet little village. With the increasing number of tourists, homestays and cafes have also increased in Tosh making it into a concrete jungle much like our town and cities. While this is a buzzkill for those who originally came to Tosh earlier and fell in love with its beauty, there is a way out to retain its specialty. A winter walk from Barshaini to Tosh that takes you through some splendid vistas, with minimal people on the way let's you stay as close to nature as possible, while enjoying the views Tosh has to offer. Win win!
Trekatribe Upcoming Trip Dates-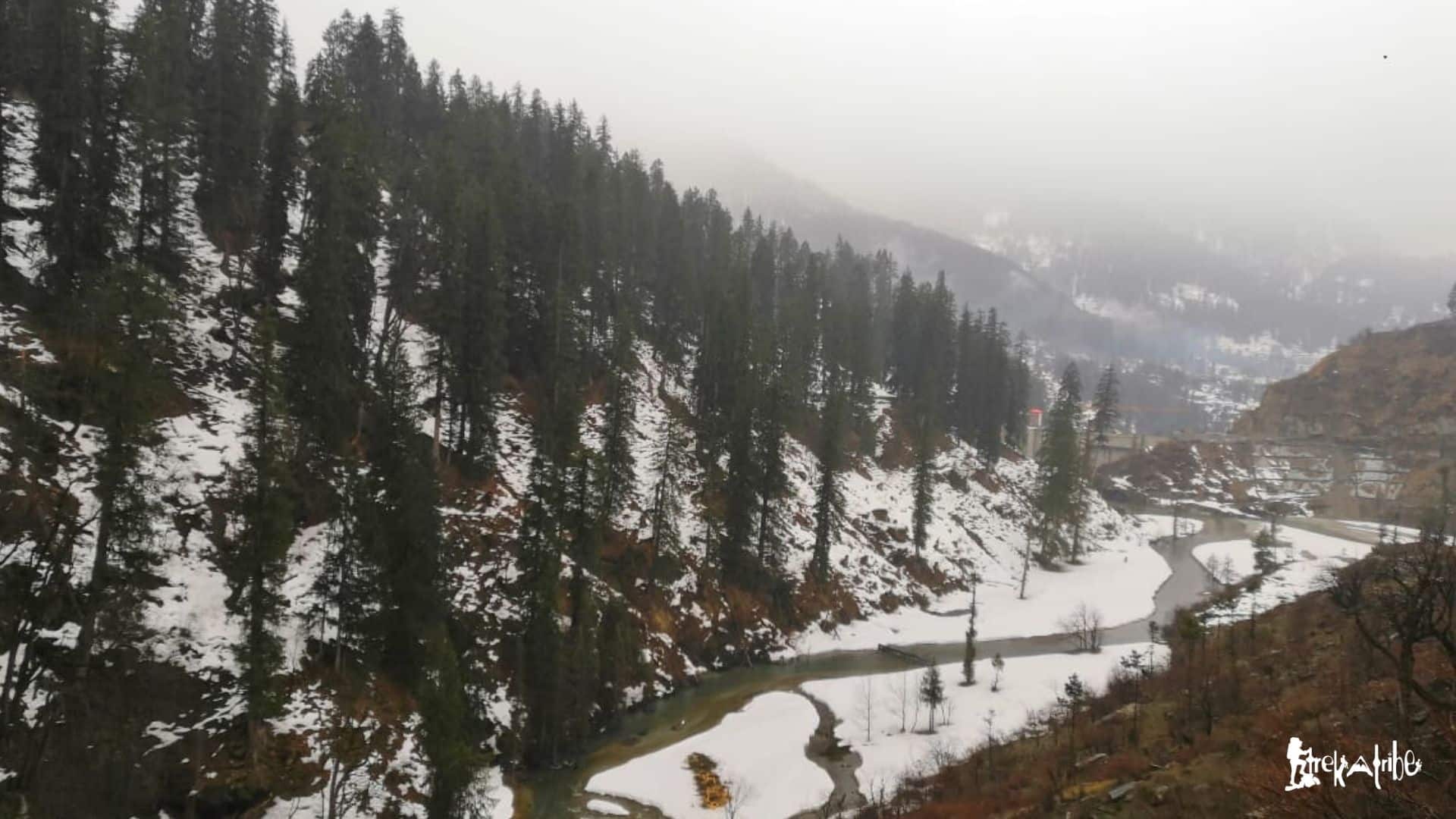 Hatu Peak
Shimla is often overlooked by backpackers and trekkers because of its increasingly touristy and family vacation sort of a vibe. But the short treks that surround this queen of hills are something out of a movie set. Hatu Peak is the second highest peak in the district that commands spectacular views of the high and mighty Himalayas. This, coupled with the charm of winters and snowball fights, make it into a perfect short trek from Himachal's beloved city!
Trekatribe Upcoming Trip Dates-
23-24 November, 2019
14-15 March, 2020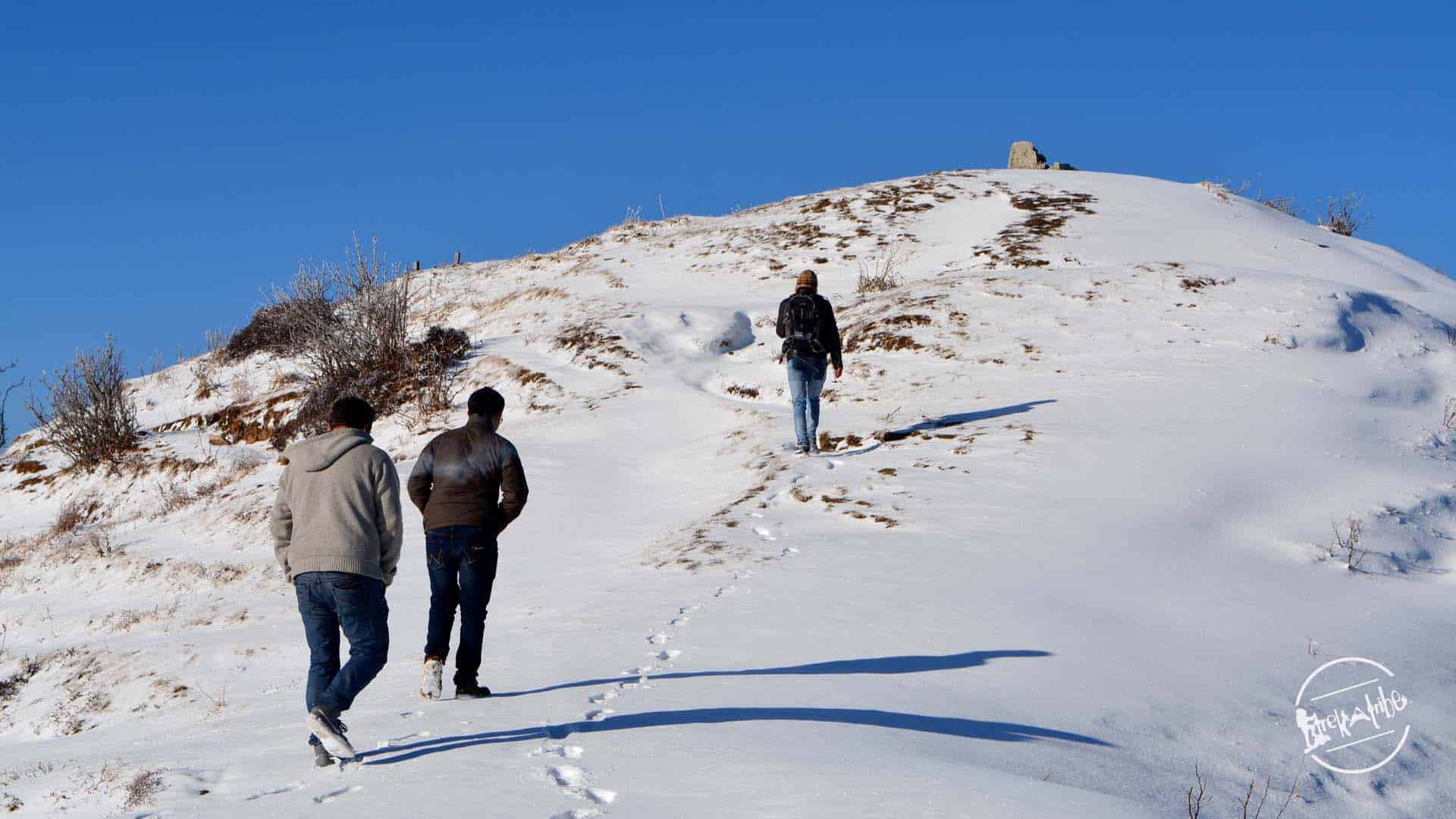 Tungnath Temple and Chandrashila Peak
Some say that the Tungnath- Chandrashila trek is too easily rewarding but they surely haven't made this trek during winters when everything around them is covered in a thick blanket of snow and ever step takes you knee-deep into soft powder fluff. While through most of the year this extremely popular trek remains as a day hike, the real thrill of it is experienced in peak winters and heavy snowfall. Imagine doing this arduous trek only to find yourself atop a cliff, with a 360 degrees view of the Greater Garhwal Himalayas! It's a feeling like no other.
Trekatribe Upcoming Trip Dates-
28 November- 1 December, 2019
7-10 March, 2020