TREK PLANNING- THE ESSENTIALS BEFORE YOU SET TO HIKE
By Ishaan Goswami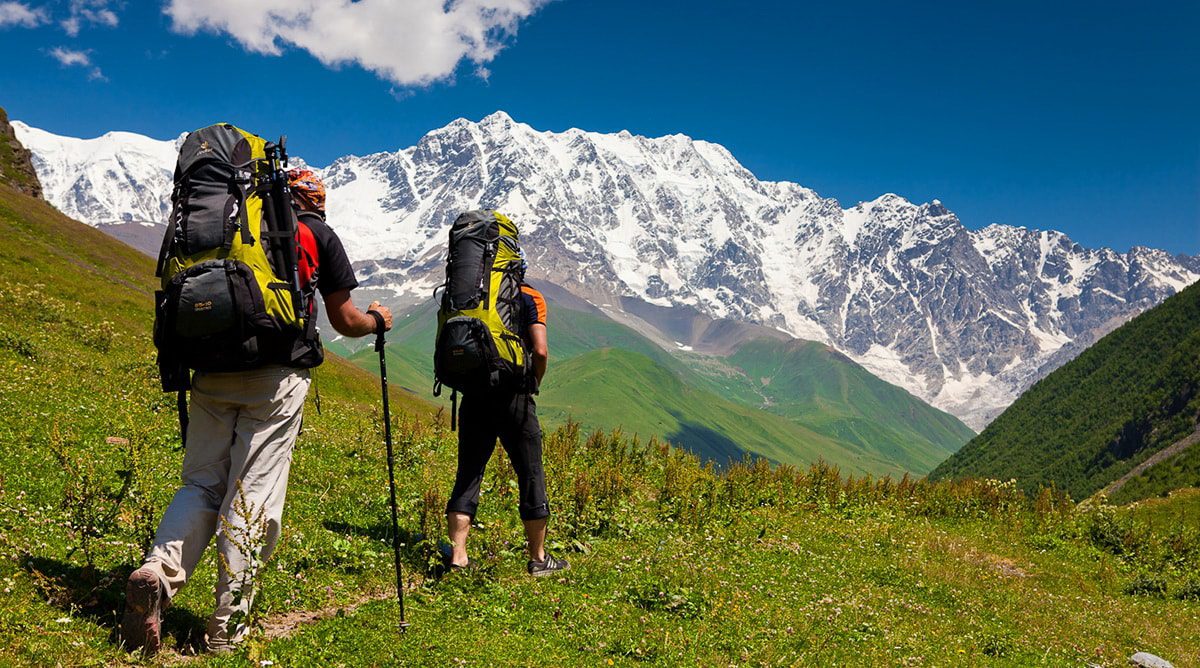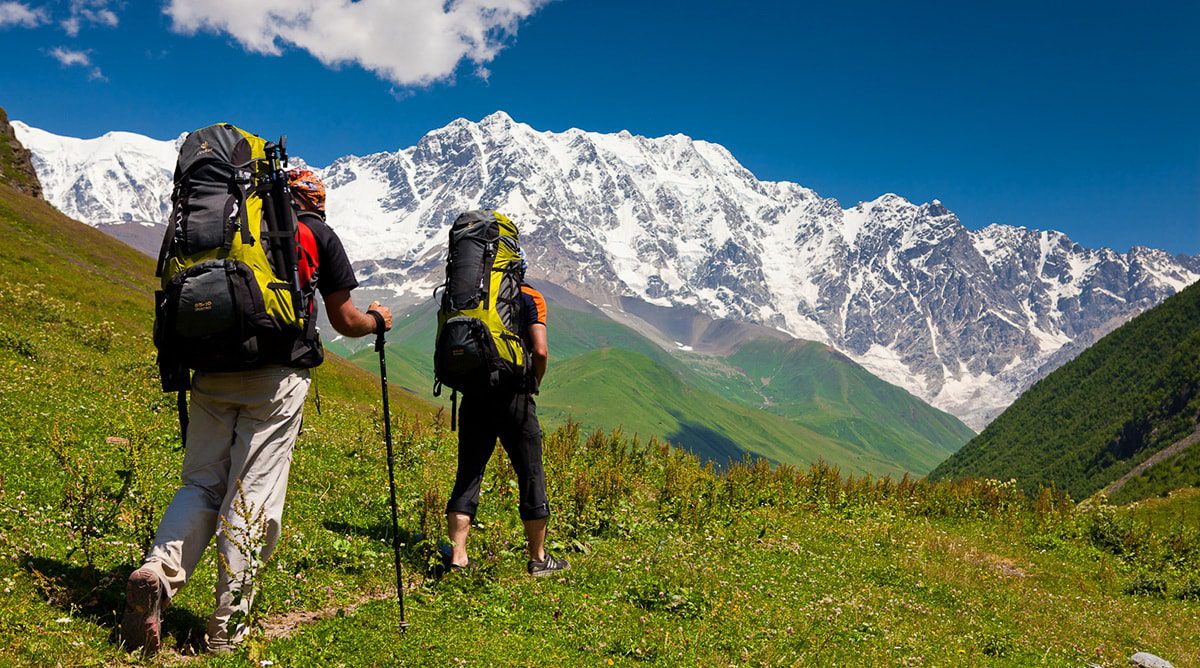 A hike requires more than just deciding where and when to go. This means your trek needs to be evaluated initially before moving out to the mountain terrains. When a particular group plans a hike or a trek, it needs to go through all the dynamicity an expedition could offer.
I would love to give you an idea.
DESIGN A LOCATION LAYOUT AND GROUP ANALYTICS:
When a professional group moves out, one or two people having a good experience may take the role of a planner. Then the plan is spread over to the entire group. This plan includes mitigating the area initially. A proper investigation is made to research the way to the destination. It requires a lot of printed information via surfing the Internet and having a chat with the people and locals around who have been to the area before.
The planner should be aware of the physical fitness, level of experience, toughness and the ability of each and every member of the group.
This is the second important aspect and comprises of money spent on equipment, food, comfortable night stays, transportation and a lot more depending upon the area of travel. It's better to sort things initially to avoid stress in the group that might arise later.
This comprises of the skills that are utmost needful for the activity. The activity should be pre-decided and might be:- A hike, Mountain climbing, High Altitude Trekking, Glacier walk or any other. This aspect estimates whether the travelers already have the experience or they need to be trained for it.
One must be aware of the weather changes which are sudden in the trails. Remember- Altitude Change always have a great impact on weather.
Estimate hours of Daylight

Be prepared for cold weather.

Preventive measures from off-season Cold Rains and Fast blowing Winds.

One should always carry raincoats to avoid Hypothermia so that the extreme conditions do not arise. A sleeping Bag is one of my best option against Hypothermia.
RULES REGULATIONS AND PERMITS:
Like I said before:  Always research your route before you set to hike.
Permits if needed, and how to apply and the Cost of Permit.

There might be a possibility that some areas might be restricted due to endangered species, this clearly means not to camp in those areas.

BONFIRES :

There might be areas where Fires are not permitted. Fires create bad ecological impact due to the reason that when we light fires in the woods, the leftover is piles of ash, charcoal, and unburnt wood thus soil becomes sterile and retards plant recovery. Fires are a potential hazard to a healthy ecosystem.

If permitted, and in case of low temperature, build fire using broken woods in a ring. Keep it small and make sure to put down fire when you leave.
TAKE NOTHING FOR GUARANTEED
Every member should accept fact that nothing is for sure. This applies here: when you trek. There can be many factors that could be responsible for a change in itinerary. Change in altitude can result in bad weather and can cause health issues. Injury and changing trial conditions could be a problem that needs to be faced with a "No give-up" attitude and patience.
Different people adapt differently to changing environments. A proper adjustment of time and resources needs to be made to acclimatize before to going higher altitude.
People from low altitudes may be prone to Altitude Sickness. No worries, First Aid Kit in the Backpack will work in such scenario.
After a graphical survey, an equipment list needs to be put up. Handle your equipment' with care and one can use a label to avoid mismatch of items.
Necessities inside a backpack
Warm Clothing, raincoat, extra pair of socks and ropes.

Map and a Compass

Water bottle, Glucose and Dry fruits.

Toilet paper and a hand Sanitizer.

First aid Kit and a Waste Carry Bag.

1 Whistle and a Swiss Knife.

1 Torch and extra pair of battery.

Sleeping Bag.

Matchstick/Lighter and a Candle to light a fire

Sunglasses and sunscreen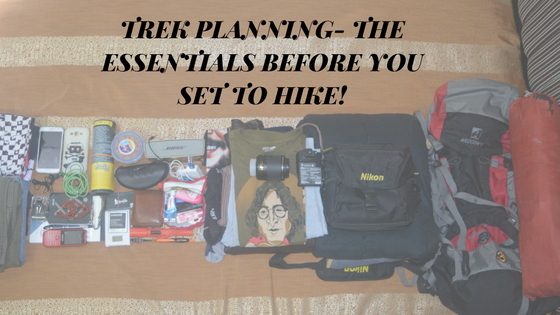 Experience counts and can be seen on the skills that people carry from past experiments and act accordingly. Skill implementations like setting up a tent, lighting fire, preparing food are preliminary than learning the proper use of ropes, handling Gear Equip carefully and use of Ice-axe. Such skills can be learnt through the witness of experiences while own artistic skills may help in producing a special blend of satisfactory outcomes. Like Tarp setup can be an art but one should be careful about the damage an art can cause to the Environment. A sustainable development should always be favored. In case everything goes out, you are left with the skills to handle the situation.
Want to have a traveler experience? Visit www.trekatribe.com for more.
Travel with like-minded people!
Connect with the Author:
Ishaan Goswami